It is the festive season. We were in Toronto recently. The festive activities were evident everywhere, especially in the over-crowded shopping malls.
Santa was visiting Bayview Village one day, so we went with Annie to put in our requests.
Once Annie concluded her visit with Santa, the rest of the girls had their chance to give Santa their lists.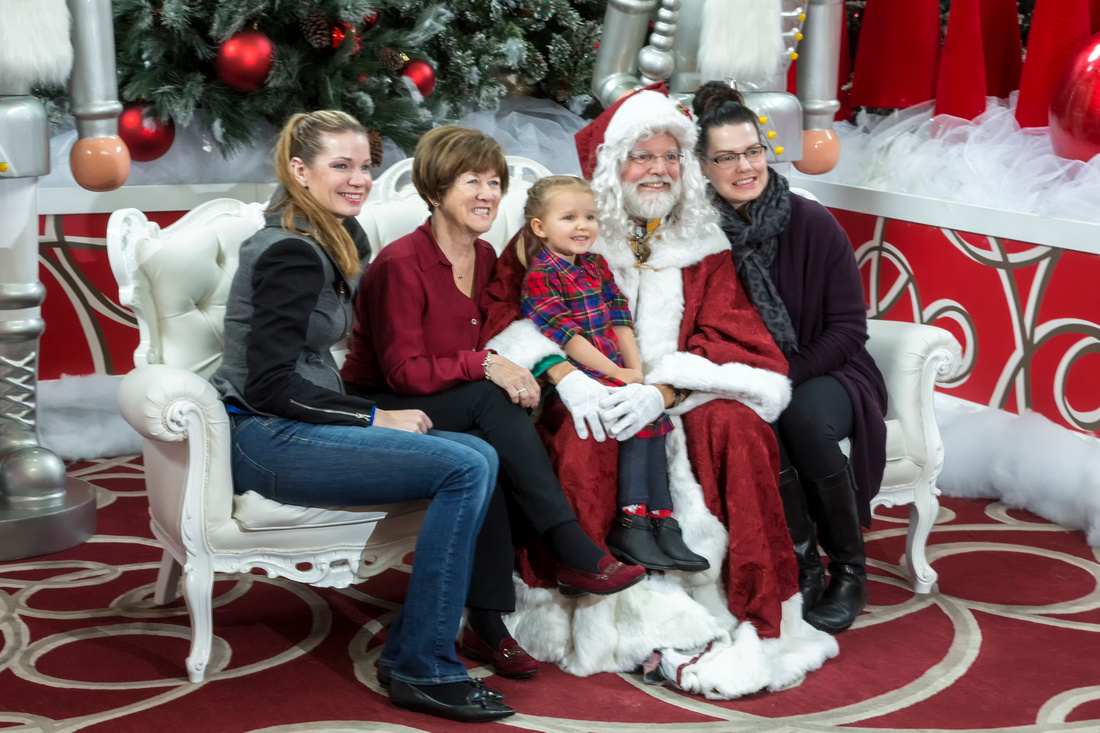 Unfortunately for me, Santa provided the ladies unfettered access with their credit cards to the shopping malls. I can only hope that I'm on those lists.
From our house to yours, a Merry Christmas and a Happy New Year to all. Great picture taking.