It has been a great skiing season at Silver Star Mountain in the North Okanagan. The reported accumulated snowfall is 778 cm. As this photo shows, there is still a lot of snow at Silver Star, but the resort closes on Sunday.
But down in the valley, spring has arrived. The golfers have been out in Vernon for the last couple of weeks.
The marmots have emerged from their winter dens.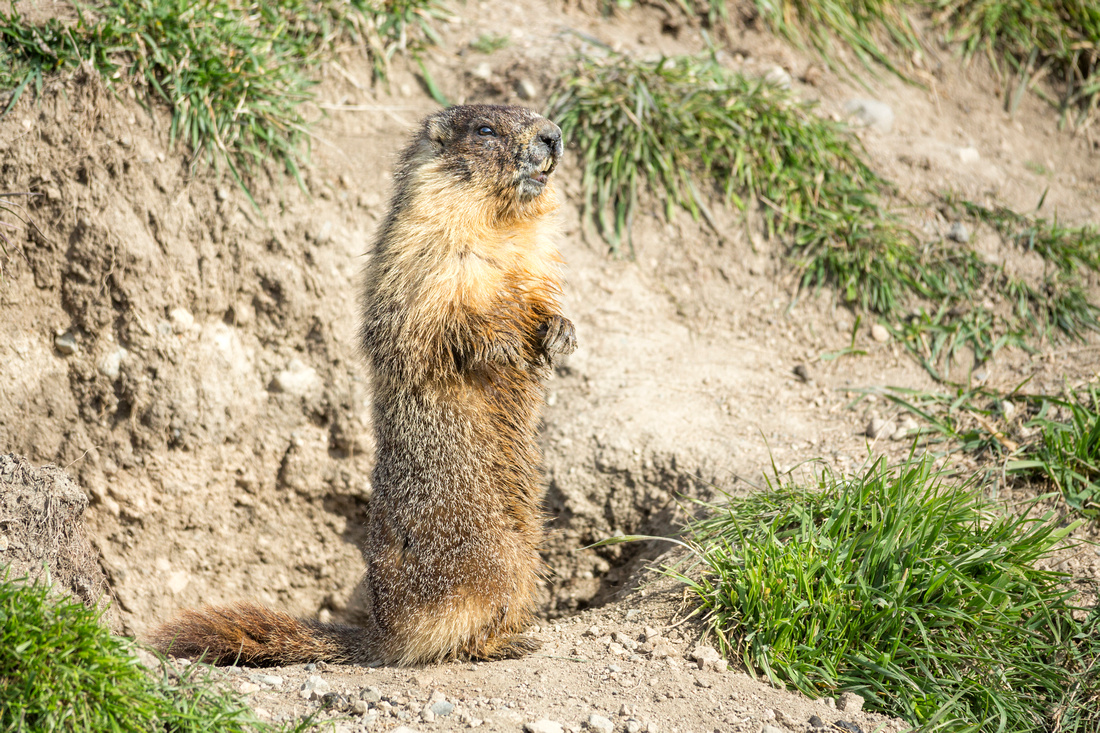 The Balsamroot is blooming on the arid hillsides.
Veda has been house cleaning and packing, readying for our Saturday departure.
And me? Well, I've been skiing. Tuesday was my last skiing day - number 53. But my job is to pack the car and do most of the driving. We will be returning along the Trans-Canada Highway, all the while searching for photo opportunities.
I fear we will be back to some wintry weather on this homeward voyage - unfortunately!