We arrived in Geneva yesterday morning, and then picked up our car in France, near to the airport.
We then began our drive toward Zurich. Spring here is so much more advanced than in Ontario. All the trees have leafed out. The fields near Lausanne and in Vaud canton were beautiful, with the yellows (either canola or mustard) contrasting with the vibrant greens.
We made this short detour off the autoroute so that I could make a few photos. Veda took the opportunity to walk in the countryside.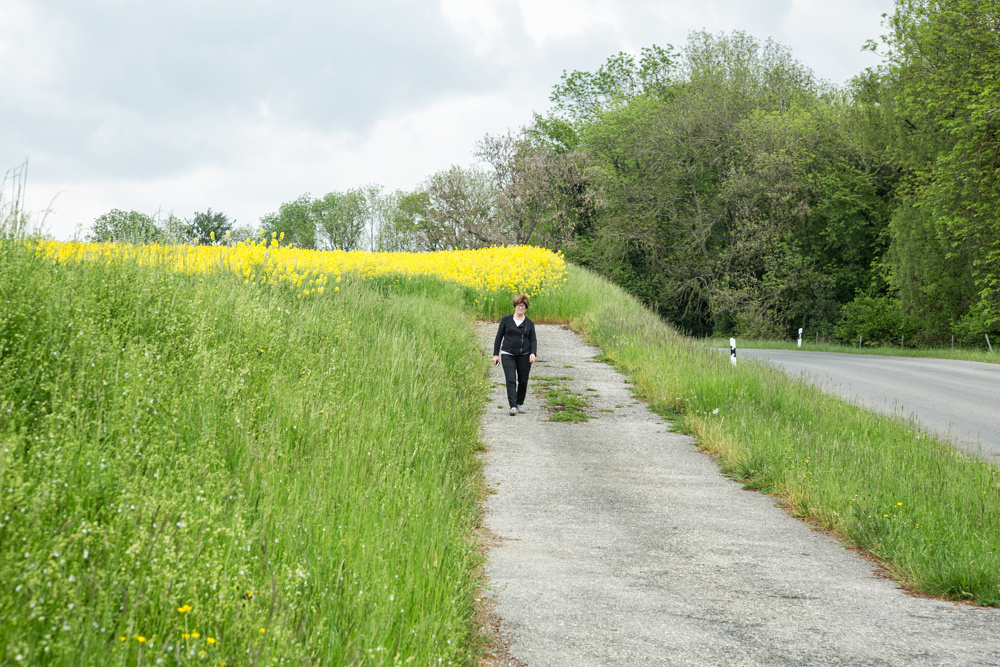 The drive after this became tedious. We pulled off at a rest stop to have a quick half-hour rest - had very little sleep on the overnight flight, so we were tired. The autobahn near Berne was very busy, but it became worse the closer we got to Zurich. Here it was often stop and go (won't complain about Toronto gridlock after yesterday). We then drove through north Zurich and arrived at our friend Veronica's home around dinner time. So here we are taking a relaxing rest day, partly because it has been raining all day (great timing!)