The last seven planned days of our holiday began with our leaving Piedmont. We drove through the Aosta valley with Maureen and Dennis toward the French border.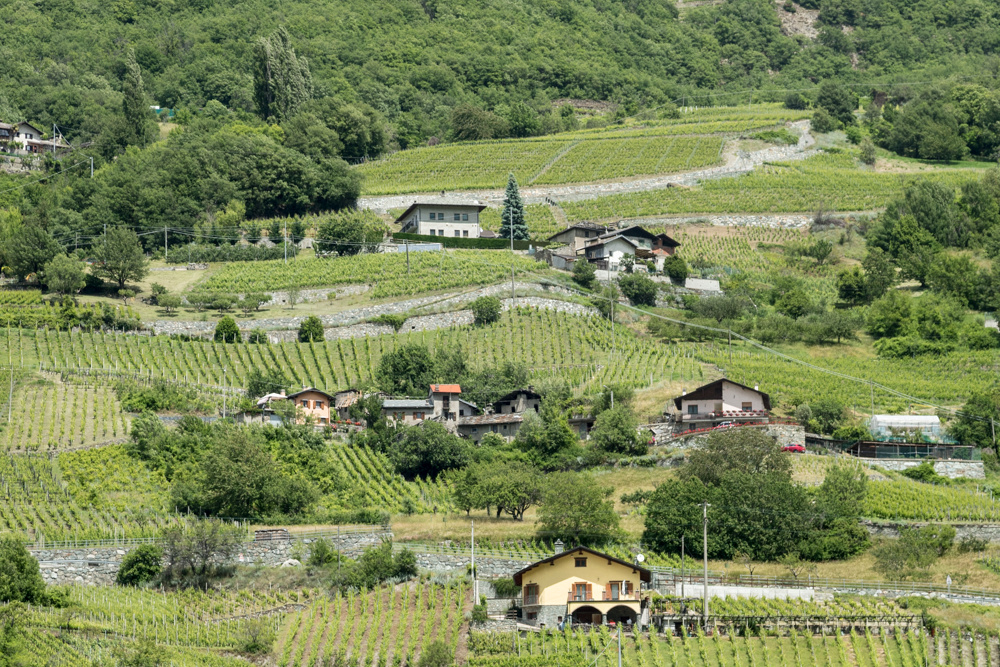 The Aosta valley at times was very narrow with vineyards on many of the south-facing mountain slopes. The autoroute took us through at total of about 30 kilometers of tunnels, and this was before the 12-kilometer-long Mont Blanc tunnel.
This is a view of Mont Blanc from near Chamonix, France.
We spent that night at Domaine de La Sapiniere, near Thorens-Glieres, in the Savoie. This was the fourth time that Veda and I had stayed here, starting with our first visit in 2000. Claude, the owner, was again his normal chatty welcoming self.
It was another rainy day as we left Domaine de La Sapiniere and drove to Annecy. The countryside was still beautiful.
Annecy is often referred to as "Little Venice" because of the canals in the old town. Its setting on Lake Annecy with the mountains across the lake is very picturesque, though the rain obscured much of these views.
The next day we dropped Mo and Dennis at Geneva Airport to catch their flight home. Veda and I then drove to Fehraltorf to again visit Veronica.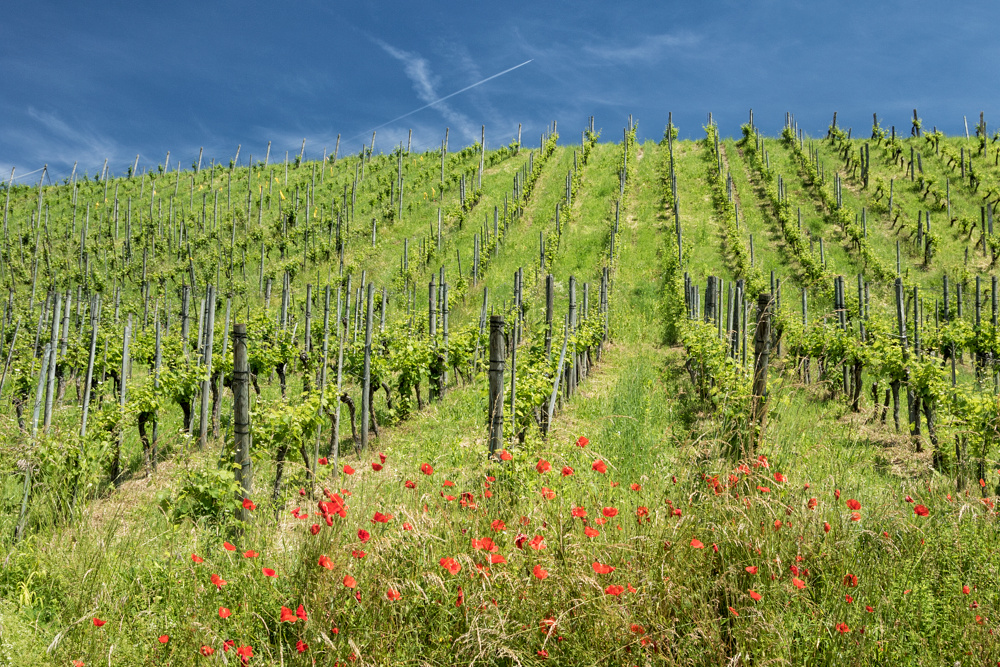 The following day we toured an area of Switzerland along the Rhine River and close to the border of Germany. This is a region of small villages and farmlands and vineyards.
This extraordinary field of poppies was near the village of Flaach. This was a pleasantly sunny day for a change. The next day we were off to Wilen (Schwyz) to visit our friend Norbert.
Norbert took us on a couple drives, to the Victorinox factory in Schwyz (above) and the surrounding region.
This photo I made from above the town of Schwyz.
We walked around in the old part of Zug, seen in this photo, and then drove in the surrounding countryside.
The next day Veda and I drove to Geneva, dropped our rental car near the airport, and went to our hotel to await our homeward flight the next day.
This is the small hotel on the French side from Geneva Airport that we stayed in.
The next day we boarded our Lufthansa flight to Frankfurt. Severe thunder and lightening storms around Frankfurt forced our plane to circle for half an hour before getting clearance to land. We had been close to being diverted to Stuttgart. These and other delays made us late for our connecting flight to Toronto, so we had an unplanned overnight in Germany.
We are now back in Canada and will be home in a couple days.