We visited four of the five villages of Italy's Cinque Terre at the beginning of June. Because of poor internet connections, I was often unable to blog about our travels on a regular basis. Thus I'd skipped blogging about our travels here until after our return home.
We met the Hunkins (Helen and Rob, Mo and Dennis) in Rapallo, where Mo had booked a flat with three bedrooms and three bathrooms.
Here we are outside the apartment, about to walk to the station to catch the train to one of the Cinque Terre villages.
This old castle is situated in the harbour of Rapallo. We'd walk past it each day on our way to the train station.
On the first day we visited Riomaggiore, the southern-most of the villages. The hiking trails north from here are still closed because of washouts from floods. Here are two photos that I made in Riomaggiore.
The next day we visited Vernazza. We had to wait out a downpour, but once it passed, no more rain fell.
The next day we took the train first to Monterosso. It was the least interesting of the villages. It is mainly the beach resort of the Cinque Terre.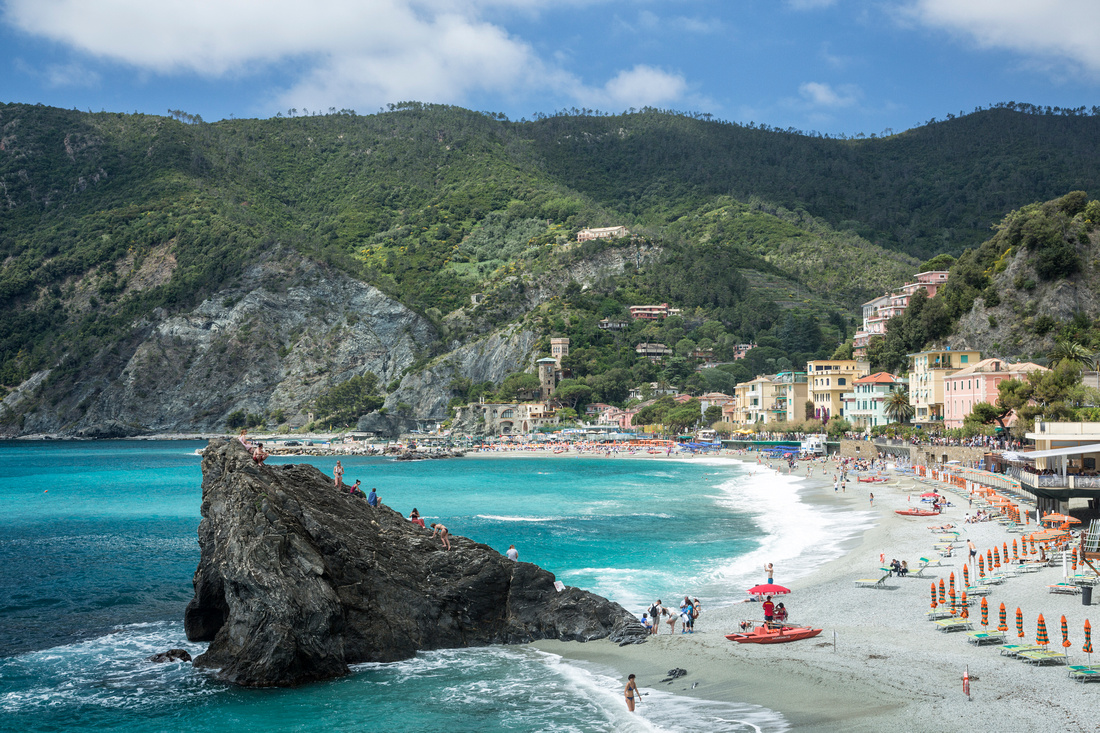 After a short walk around here, we hopped the train to Manarola, which I thought was the nicest village. Here are three photos from there.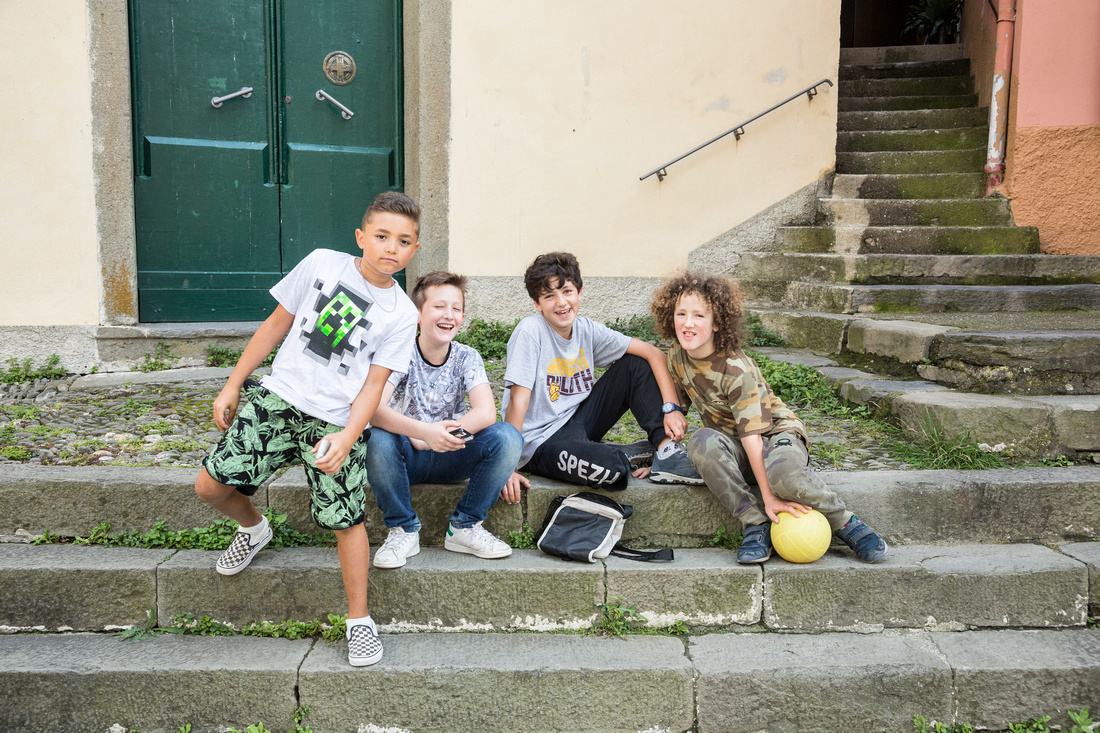 The Cinque Terre was definitely worth visiting, to see these villages that hug the steep cliffs above the sea. But you must be prepared to put up with a lot of tourists.
Here we are with the car packed (literally) and set to leave Rapallo for our next adventure, in Piedmont, as I blogged about earlier.