Today we crossed northern Wisconsin, along Lake Superior, and Minnesota, all along Highway 2. We had intermittent sun and clouds with some rain showers. But the road was light with traffic.
Our first stop was in Ashland, Wisconsin, where we found The Black Cat Coffee House.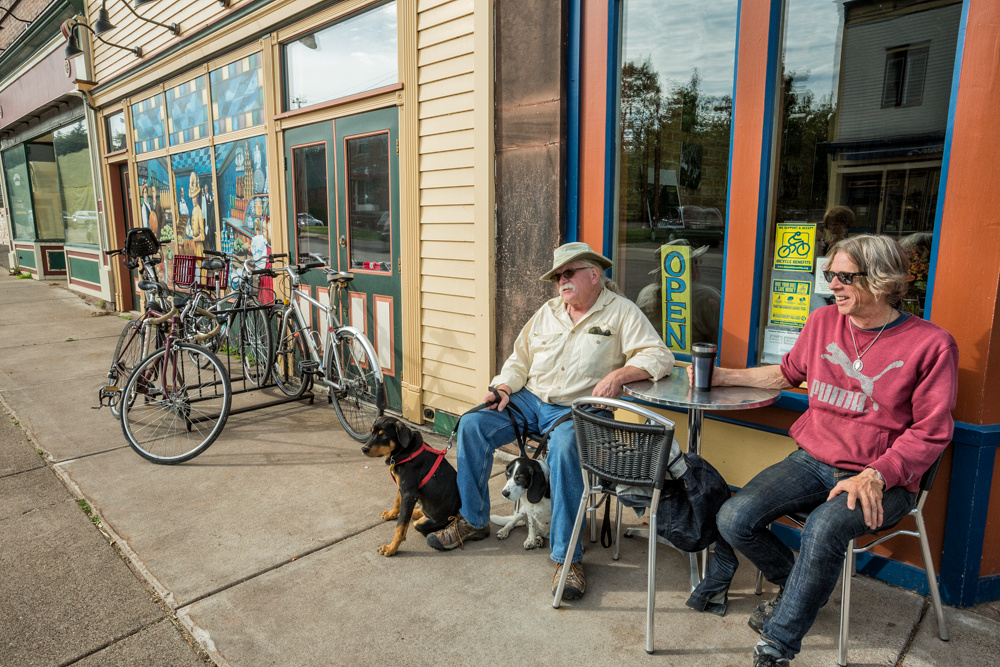 I stopped a few times to make some photos - of a couple abandoned run-down antique shops, some rusting carcasses of derelict cars, some landscapes. In eastern Minnesota I saw an Amish buggy crossing the highway. I did a U-turn and drove along a side road in the direction the buggy was travelling, hoping to pass it and then capture a few images of it on a side road. As I stood waiting to photograph the buggy as it passed by, it turned in front of me and stopped. I chatted with the boy driving it. He then gave me permission to photograph him.
But he was not interested in receiving a copy of the photo. I told him that I understood. This was a great encounter, a lucky opportunity for a photo that is usually difficult to get.