Another sunny hot day on the prairies. We turned off the I-94 at Forsyth and drove in a north-westerly direction in Montana. Getting off the interstate allows me to stop when photo opportunities occur. This also gets us into some of the small villages along the route. Such was the case this morning when we noticed a group of derelict buildings in the distance. We next came upon a historical plaque outlining the past history of this place - Ingomar. So we decided to investigate. The first building we saw was the Jersey Lilly, a shop, bar, and restaurant.
The restaurant and bar were closed, but we encountered the owner, Boots, who invited us in for a tour.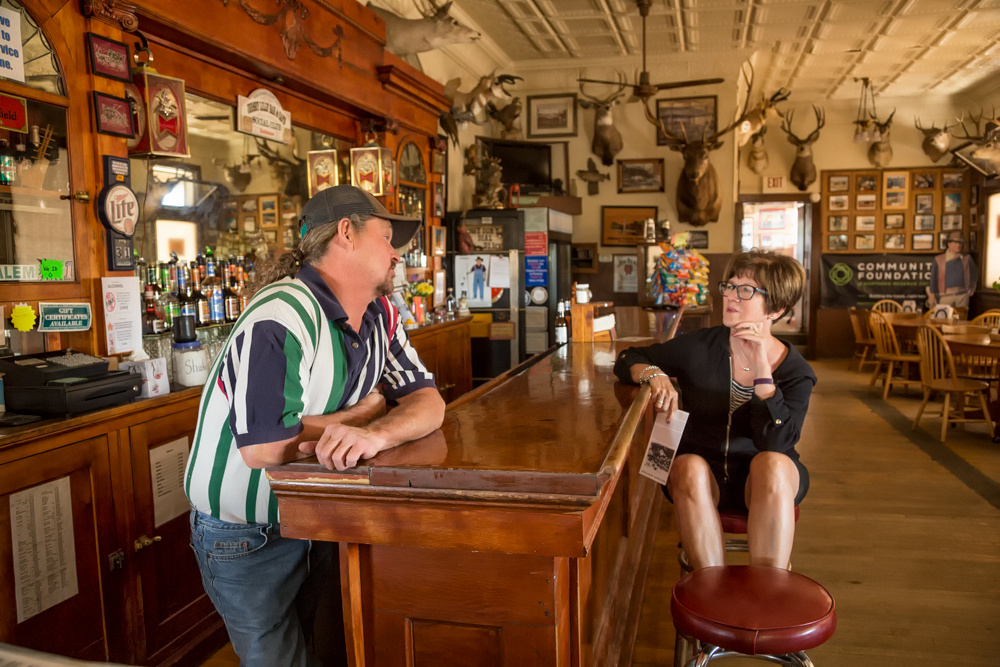 Here Boots is regaling Veda with the history on the Jersey Lilly and Ingomar, and how he currently operates the business. Then it was back on the road.
A short distance down the road, I spotted a lone pronghorn antelope. Because we were on a lightly-travelled road, I was able to make a U-turn, go back, and photograph the pronghorn from inside my car.
For the rest of the day, our route took us through typical Montana terrain - arid grazing lands that seemed endless, higher mountains with conifers, and vast ranch lands.