It was good to finally get out to do some shooting a couple days ago. The hot weather with its warm nights has not produced great photo conditions. So I was happy to arise early and see that there was some fog in the low lying areas. So I went to my favourite wetland just down the road from my house.
Here are three images I made that morning of the steeplebush flowers in the mist with the rising sun.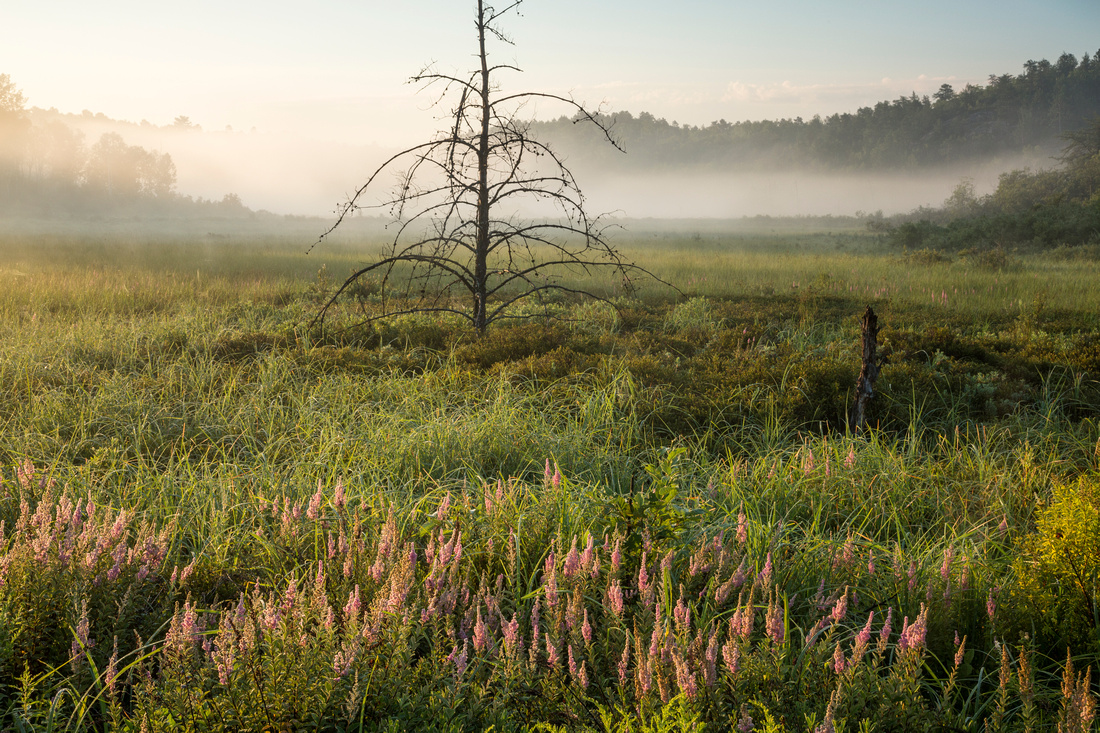 Just shows that you don't have to travel far to find good images. Of course the atmospheric conditions do help, but so does learning to see. This is important where I live because we aren't blessed with the grand vistas. The photos are there in the intimate landscapes.