Today we travelled the Crowsnest Route westward, then turned north on Hwy 33 to Kelowna, and then north on Hwy 97. We arrived here in Vernon late this afternoon. It is quite a change in weather, as the last four days were hot and sunny. Today was cool, and now it is raining.
The Crowsnest Highway runs along the southern edge of British Columbia. It is very mountainous country, but not with the craggy and spectacular peaks of the Trans-Canada Highway. The mountains here are rounded and mostly tree-covered. But it does cross three high passes. This photo I made at the summit of Kootenay Pass, a road that can be very difficult in winter.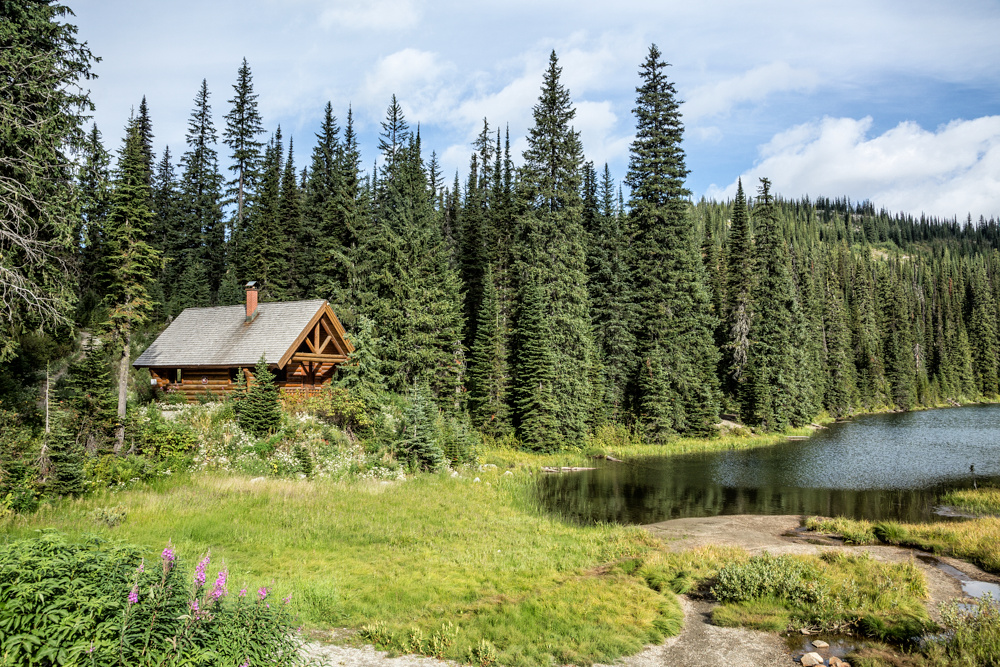 The day for the greater part was overcast, not conducive to landscape photography. But there are photo ops out there. I made this photo in Greenwood, a small former mining town that thrived early in the 20th century and still retains its mining boom charm.
This next photo I made in a burned area in Kootenay Boundary region.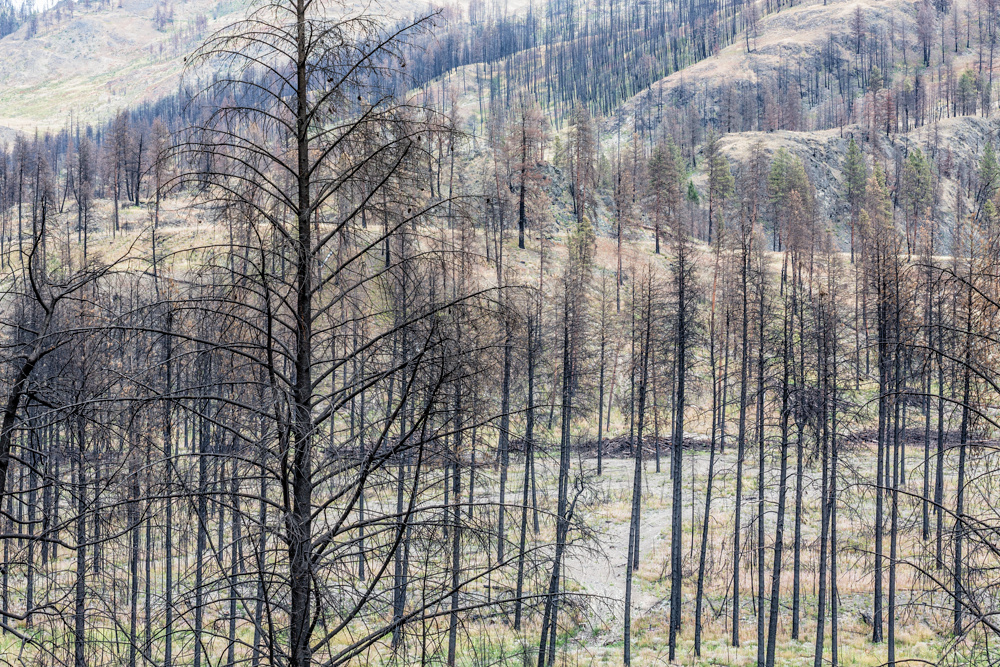 Makes me wonder how they can fight forest fires in these mountainous terrains.