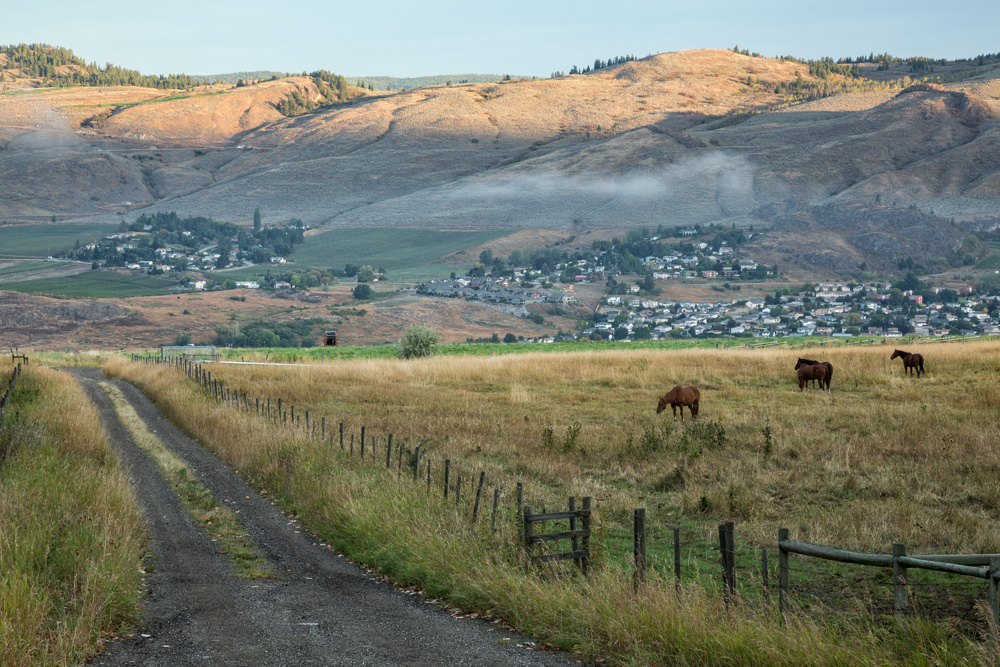 This is the view yesterday morning of the Okanagan Landing area of Vernon.
We (Veda and I, with our friends Lauren and York) then drove the road along the west side of Okanagan Lake toward Kelowna. On the way we visited with a couple of York's old friends. This is the view from the house deck looking north over Okanagan Lake.
After leaving Kelowna, we took Old Vernon Road to Ancient Hill Winery for a tasting. Here we met Minda, who had some recent medical issues. In her joy of moving on from this situation, she bought us each a bottle of wine. Here she is with us in the winery.
That evening as dinner was being prepared, we witnessed this beautiful sunset over the North Okanagan Valley. I made the photo from the deck of the house.
Today we drove south from Vernon through the Okanagan Valley. This photo is at Summerland.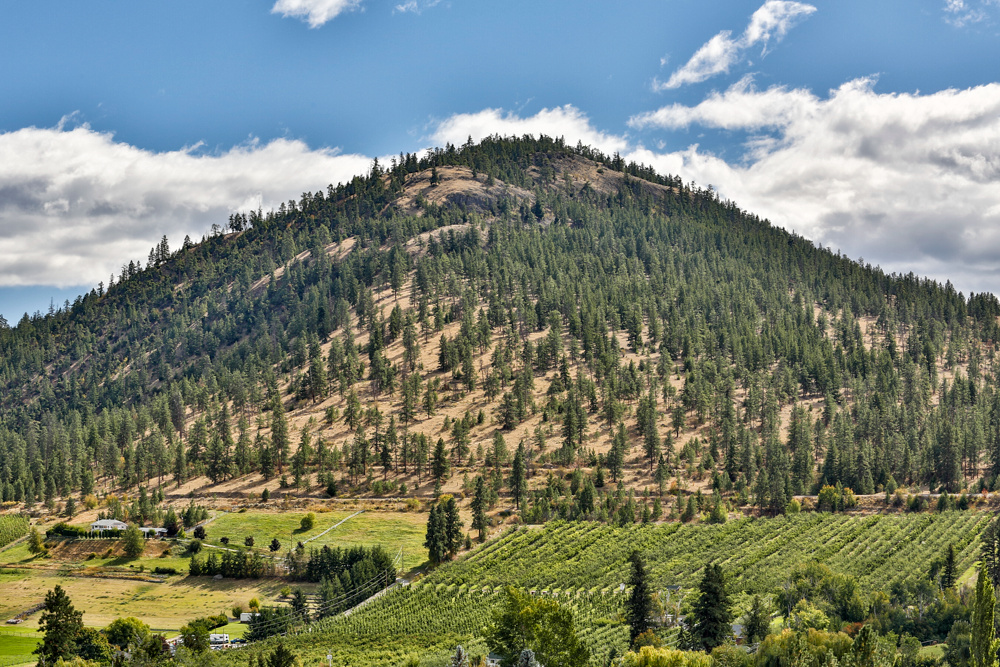 It shows the arid landscape of the Okanagan, and the lush greenery of vineyards.
The drive along Highway 97 is beautiful, with great lake views, high arid mountains with the road carved along their slopes, and lush vineyards dotting the landscape. Our first wine tasting was at Painted Rock, along Skaha Lake south of Penticton.
Here Veda has just bought a bottle of wine. Our next stop was at Blasted Church to check out some interestingly named wines.
Furhtre along, this scene I photographed near Okanagan Falls.
Along the road to Blue Mountain Winery we saw a small herd of Bighorn Sheep, with this ram among them.
To our dismay, this winery was sold out of all their red wines. But on the way out along the road, we decided to check out Liquidity Winery, where we did purchase a bottle of Cabernet Sauvignon which we plan to take home.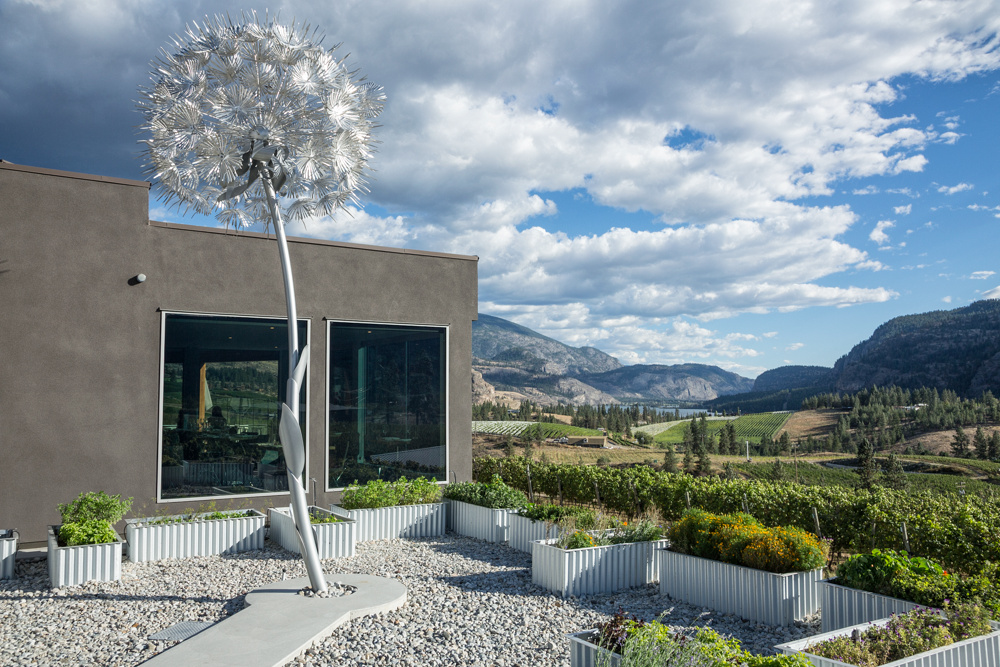 This is the view from Liquidity Winery, with Vaseux Lake in the distance. One more stop at Hidden Chapel, a small winery in Oliver, where we put aside a couple bottles to pick up on our return, and it was on to Osoyoos for the night.