We returned to Vernon yesterday from a four-day visit to the Palouse region of south-eastern Washington. The Palouse is an area of large rolling hills of farmlands. This photograph, taken from the highest point, Steptoe Butte, reveals the character of this landscape.
We met up with our friends, Brenda and Don Johnston, who were here while en route to the west coast. This was another opportunity for me to photograph with Don, seen here photographing at sunset.
The Palouse offers innumerable scenes for graphic images of the farm fields and of the patterns created by the farmers' tilling.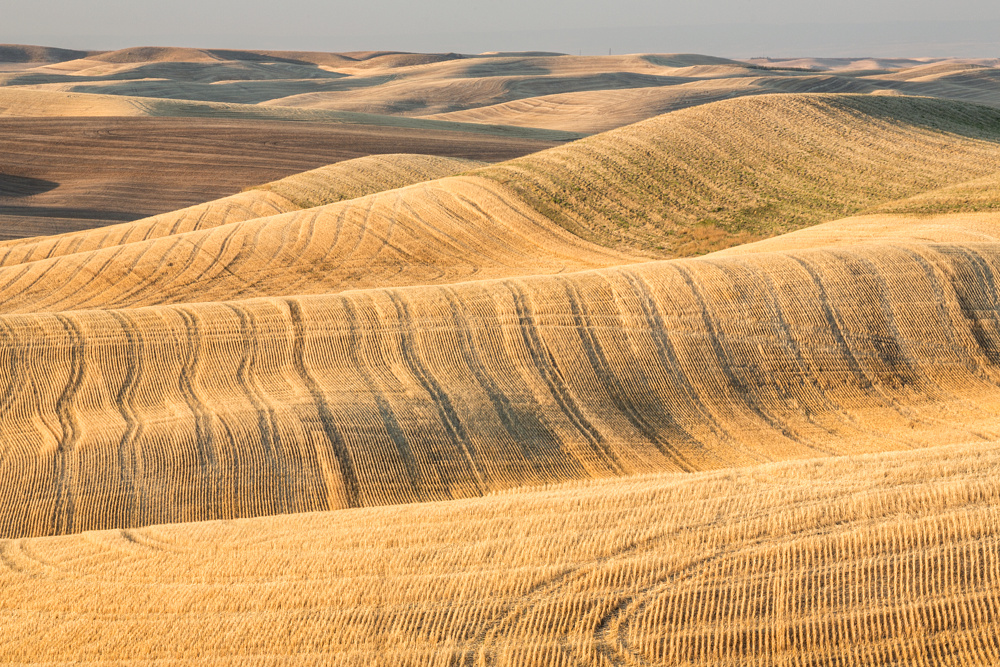 Colourful barns and decaying buildings also provide numerous photo subjects.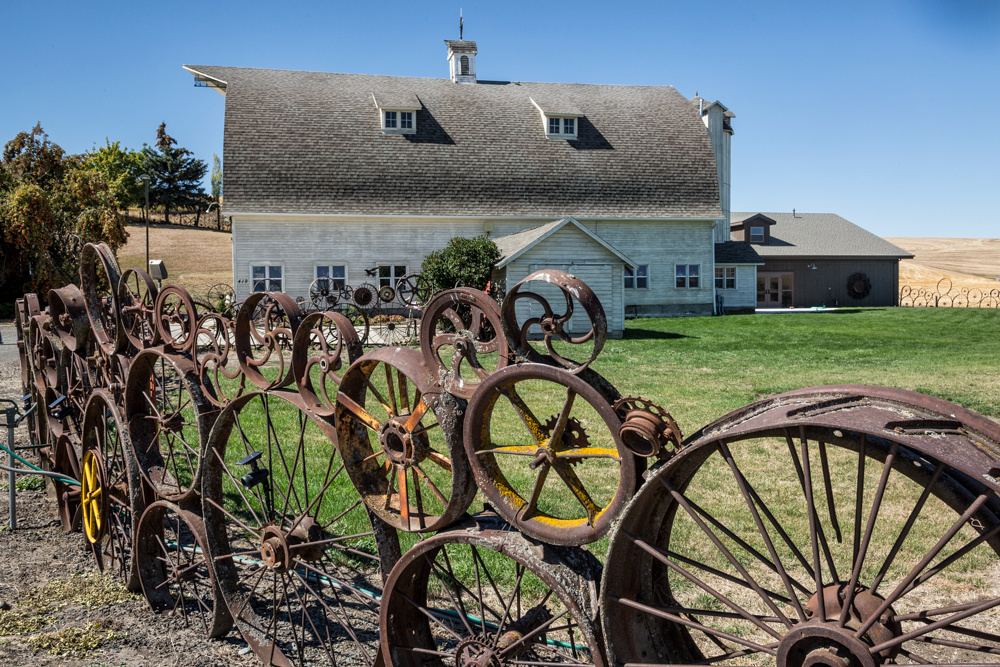 There are also many old vehicles and farm implements in great settings to be photographed.
Unfortunately, from a photographer's point of view, the days were too bright and sunny. None of the puffy white clouds that enhance scenes were in sight. The only clouds were clouds of dust, from driving along the gravel side roads searching for images, and from farmers tilling their fields.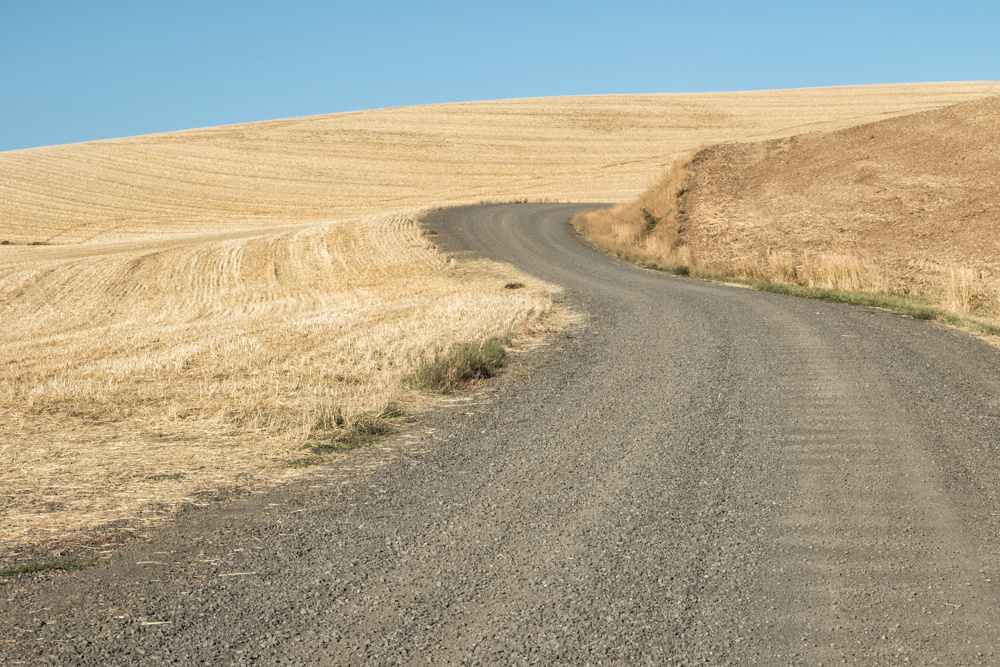 This is a typical rural road, though many are more primitive than this.
Here is Veda while I was photographing at last light. I have no pictures of her at sunrise light. I wonder where she may have been at 6:00 a.m.