Yesterday was a rain day. But that was good as it let us rest up and get organized here at the Berry house.
I arose very early this morning, searching for a good sunrise location. Problem was that the skies were too cloudy, but all was not in vain. As I drove one of the back roads, I came upon this gorgeous barn.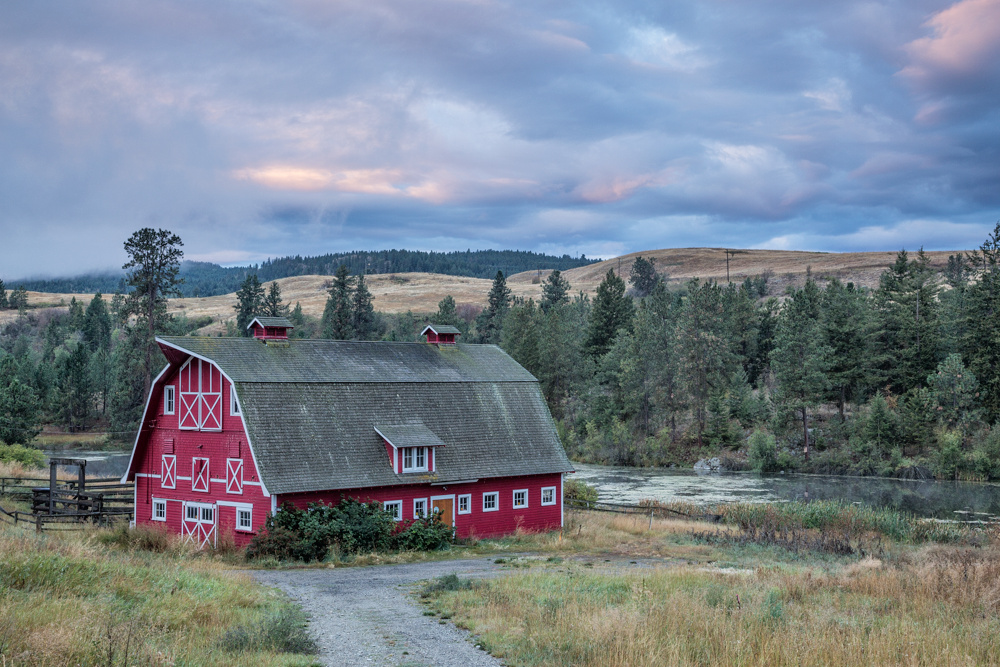 Then it was time to go grocery shopping. These mundane tasks do interfere with my photography, but time did allow for the sun to shine for a while. I found this tiny frog, which was about one inch long, on a rock next to the house deck.
We then drove north to Armstrong to go to the 117th Interior Provincial Exhibition. The place was crawling with people. We were about to leave when we finally found a parking spot close to the fair grounds. Here are a few images from the fair.
A log-rolling exhibition at the Westcoast Lumberjack Show.