This photo illustrates the terrain in the North Okanagan when we go up above the valley into the arid ranch lands.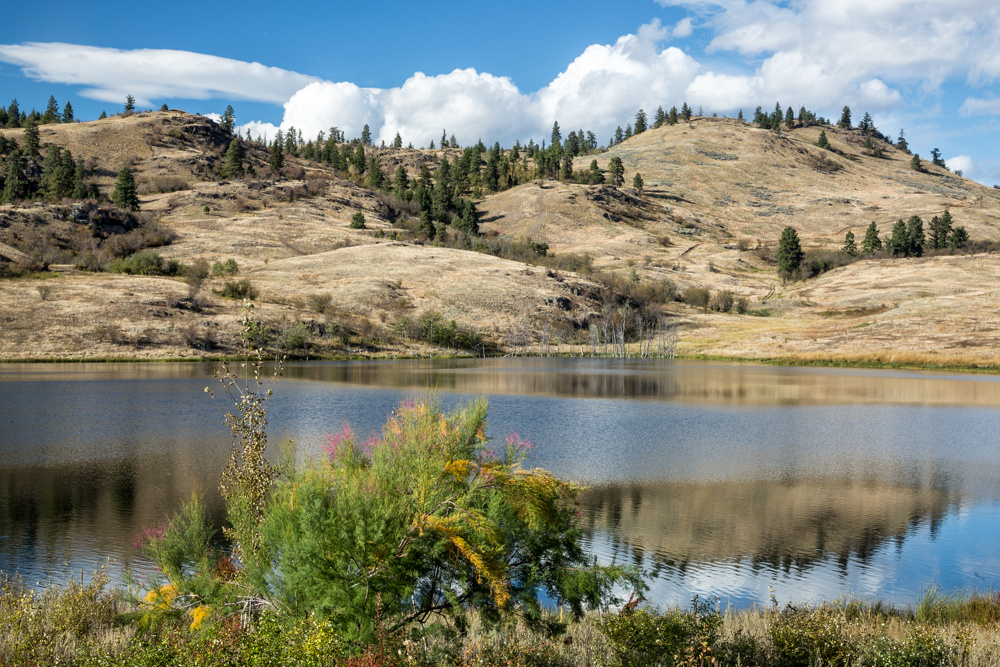 Kalamalka Lake (the name means lake of many colours) waters colours vary with the different weather conditions. Quite often it is a brilliant turquoise.
Today we took a drive north to Salmon Arm, on the shore of Shuswap Lake. This is a farm on the town's outskirts.
I photographed this painted shop on our return, in Enderby.
We are now eating a peach-blueberry pie that we purchased in Salmon Arm. It is tasty.