It was time for our drive to the Okanagan Valley, to ski at Silver Star.
We left home on January 5, but drove only to Blind River, where we spent the night with the Bob and Claudette Gallagher.
This photo I made that evening of the North Channel as seen from Gallaghers' back yard.
On Friday we drove to Pewaukee, Wisconsin, where we visited my Aunt Aili where she lives with her daughter, Susan and her husband John. We left there on a cold Monday morning, driving west on I-90. The next days were some of the coldest days we've experienced on this route. We'd leave the hotel and the morning temperatures were usually about -16C and windy. The drive took us across Minnesota and into South Dakota.
This is the Corn Palace in Mitchell, South Dakota. The facade is redone every year, made entirely with corn.
The highway through South Dakota, Wyoming, and Montana was bare and dry.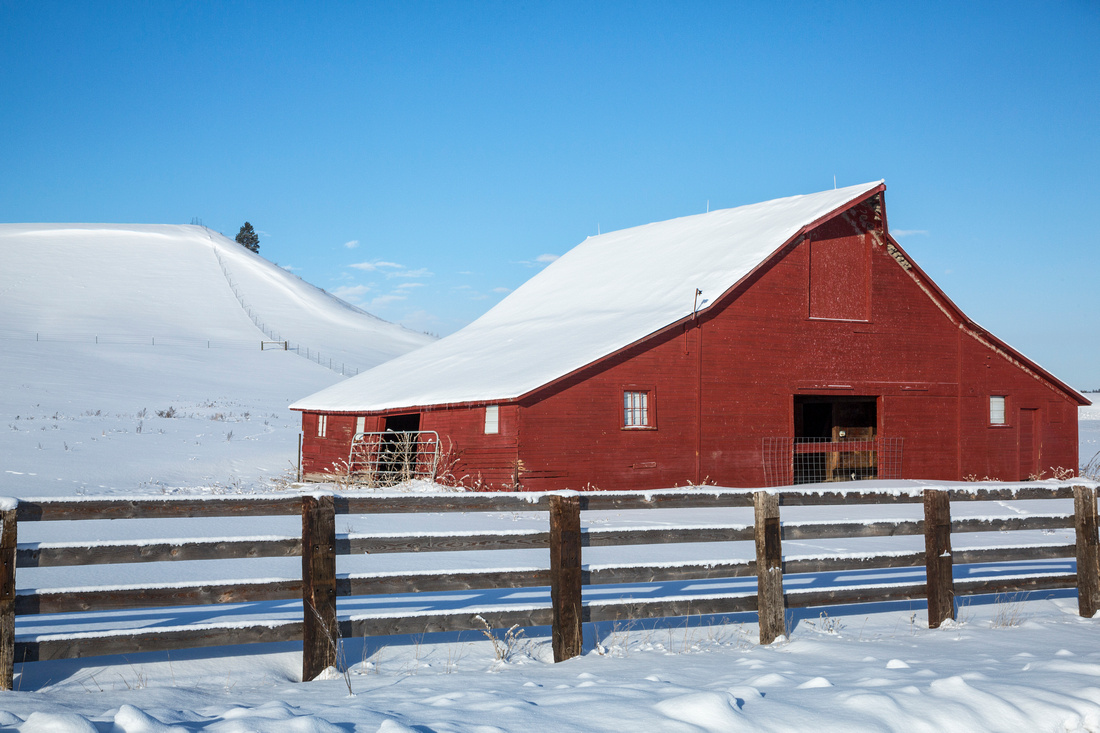 I photographed this barn on a cold crisp morning at Reed Point, just west of Billings, Montana.
We then spent parts of two days in Yellowstone National Park.
These were our greeters in the park, along the Gardner River.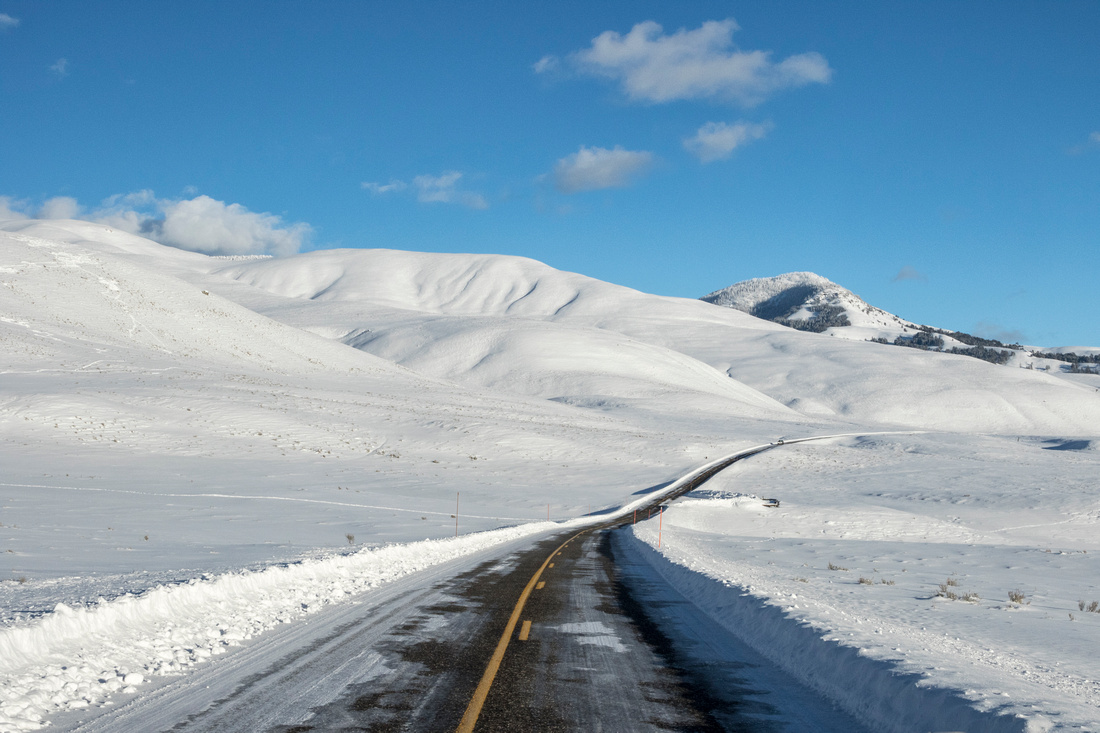 This road through the Lamar Valley is the only road open to cars in the winter.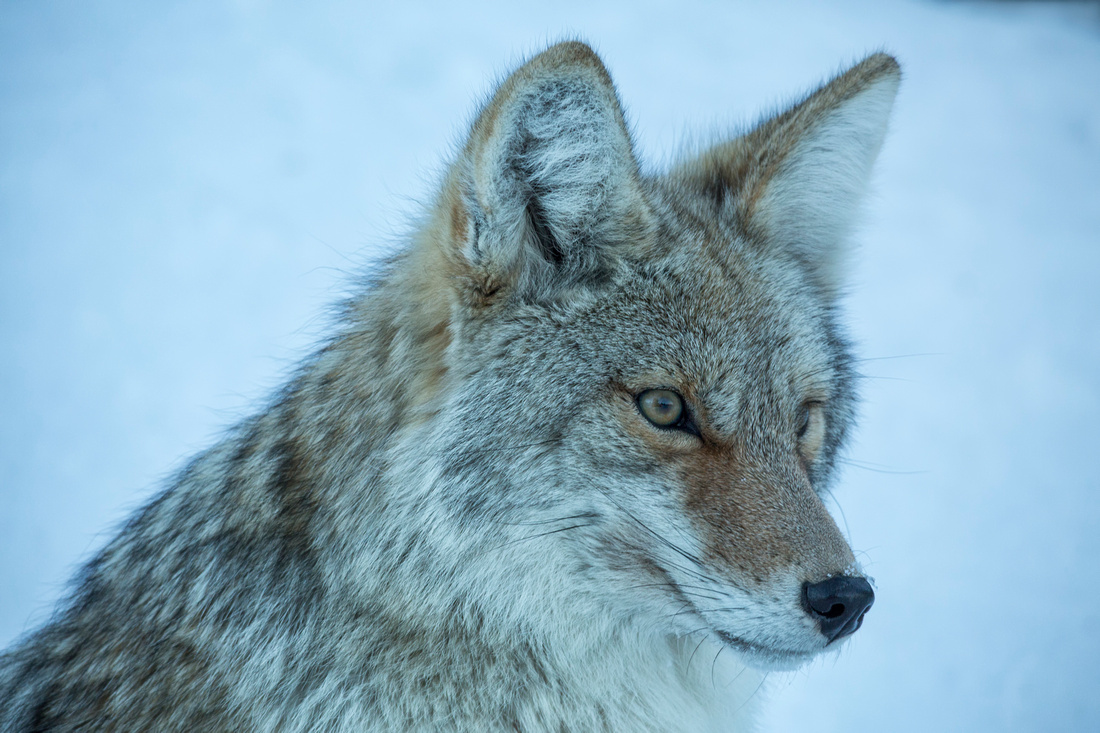 We encountered this coyote trotting along the road. It would occasionally sit on the road, so I was able to photograph it from my car window.
Last light on the mountains of Yellowstone. The next morning the temperature in the park was -31C. But the scenery was spectacular. This photo was made at the Yellowstone River in the Lamar Valley.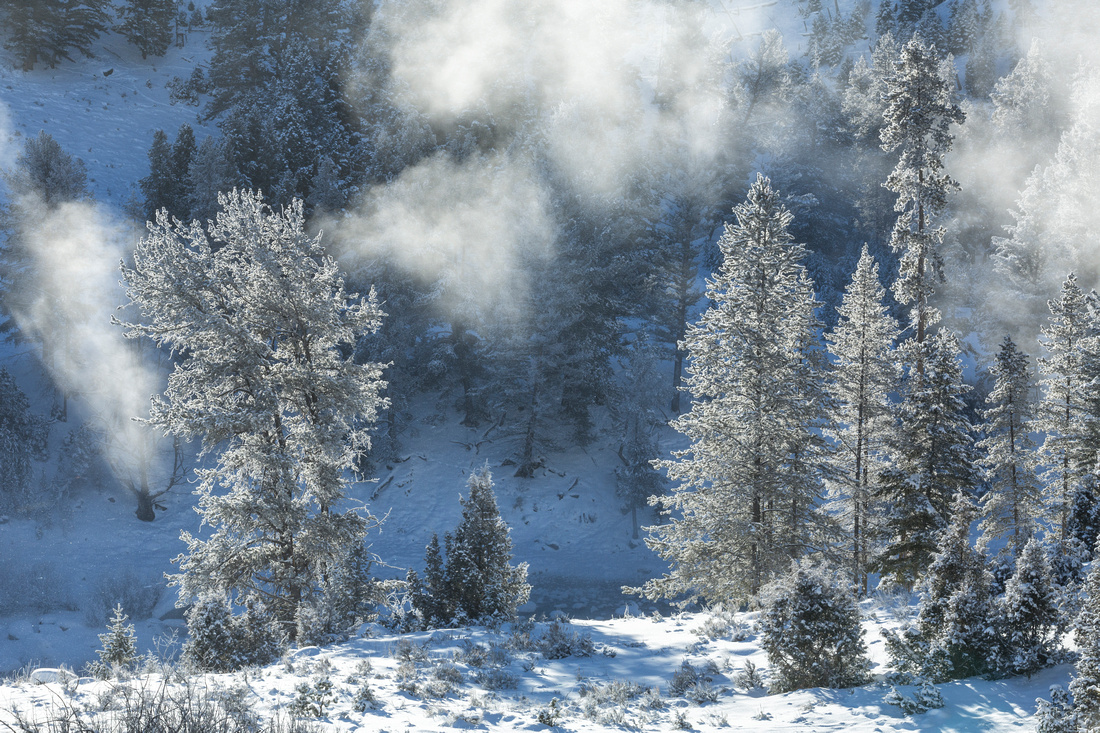 The frigid temperatures made for incredible hoar frost.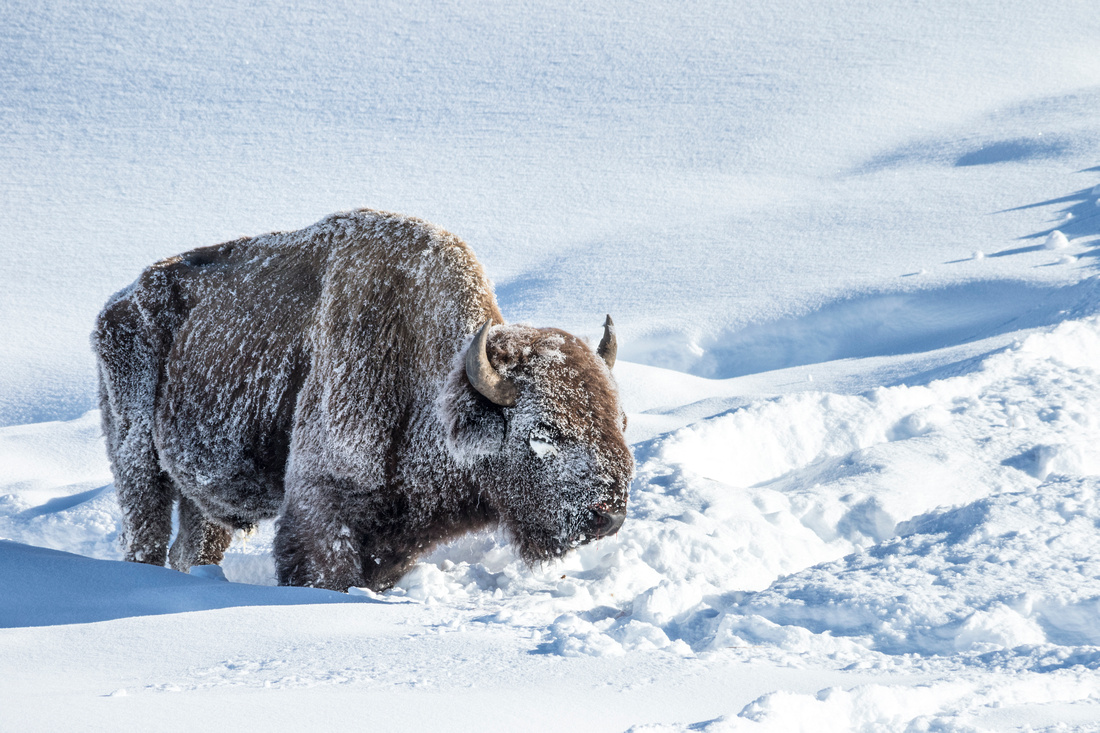 This Bighorn Sheep has to dig through the deep snow to find food, as do the bison and elk.
The following day we drove westward in Montana, across the panhandle of Idaho, and then northwest in Washington.
This photo is of a farm near Davenport, north of Spokane.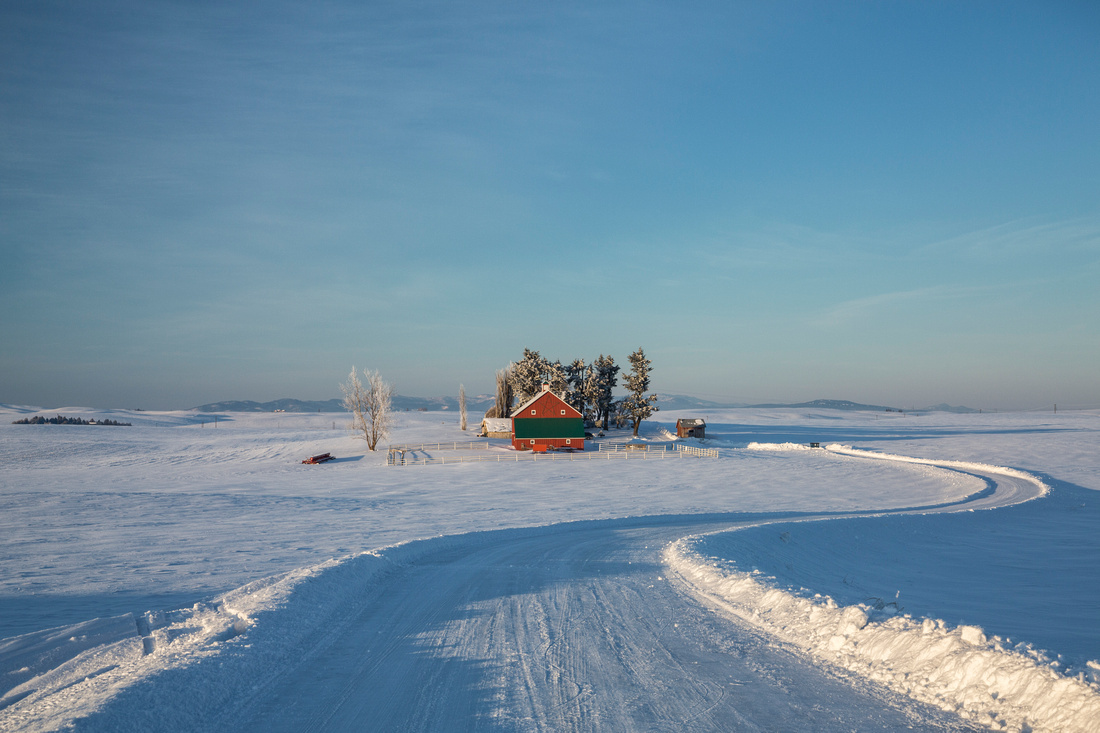 The next day, Sunday January 15, we arrived in Vernon - the first mild day here after an unusual week of cold weather.
I enjoyed a fantastic five days of skiing this last week. More to come, and maybe even time for more photography.