Thanks to our host, Nicholas, we were in no rush to vacate our Airbnb in St. Saphorin.
So I decided to once more walk up into the vineyards above for early morning light. But I was not completely successful because the sun rose from a direction where it did not light up the hillside until well after sunrise.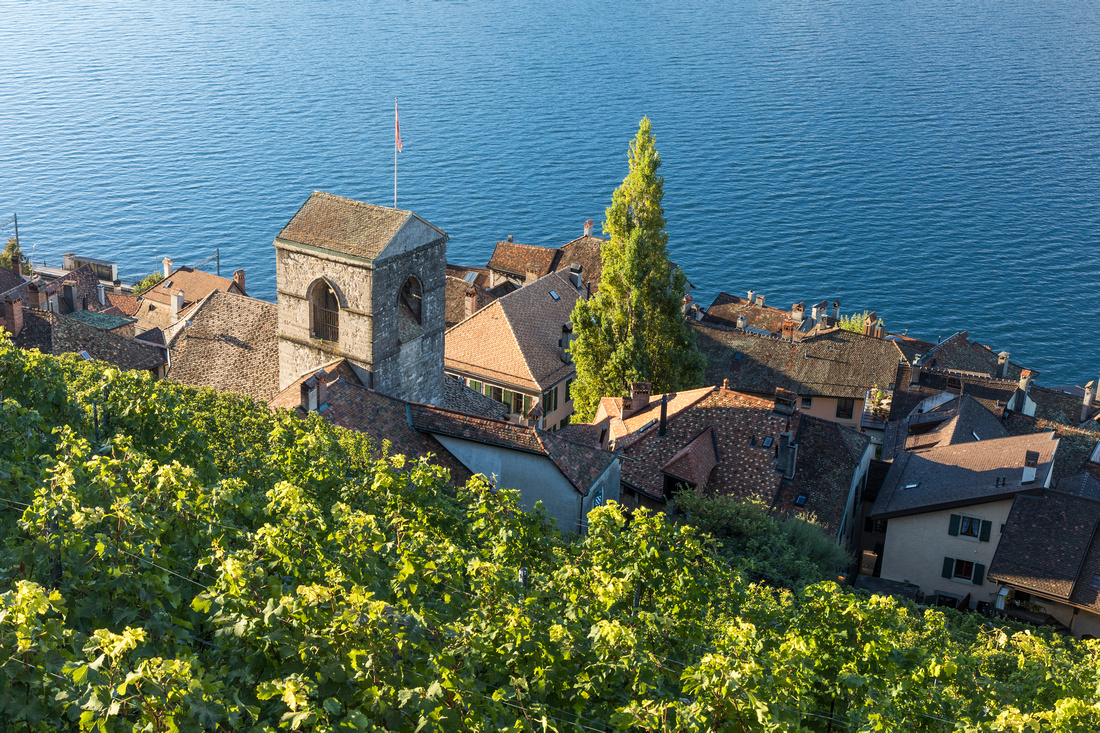 Nevertheless, the morning views were wonderful. I was also much warmer once in the sunshine.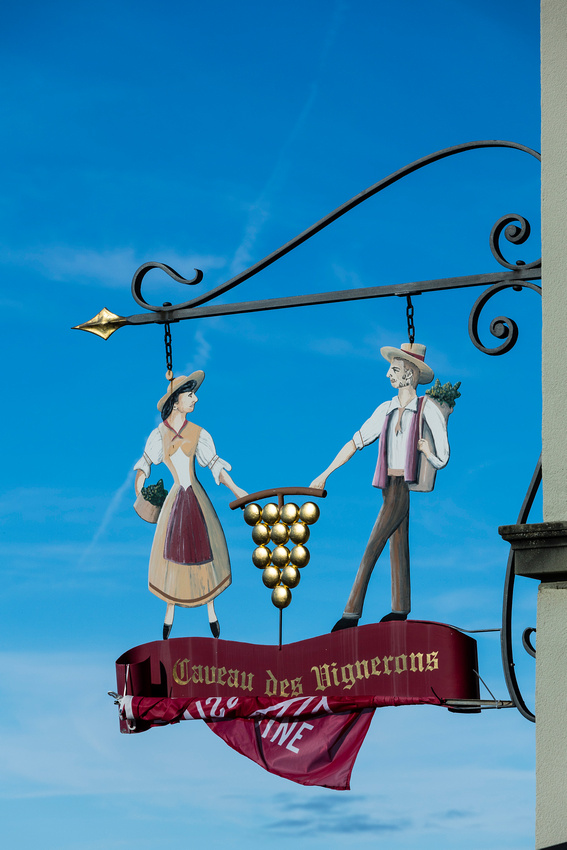 After breakfast, we packed up the car and left the Lavau.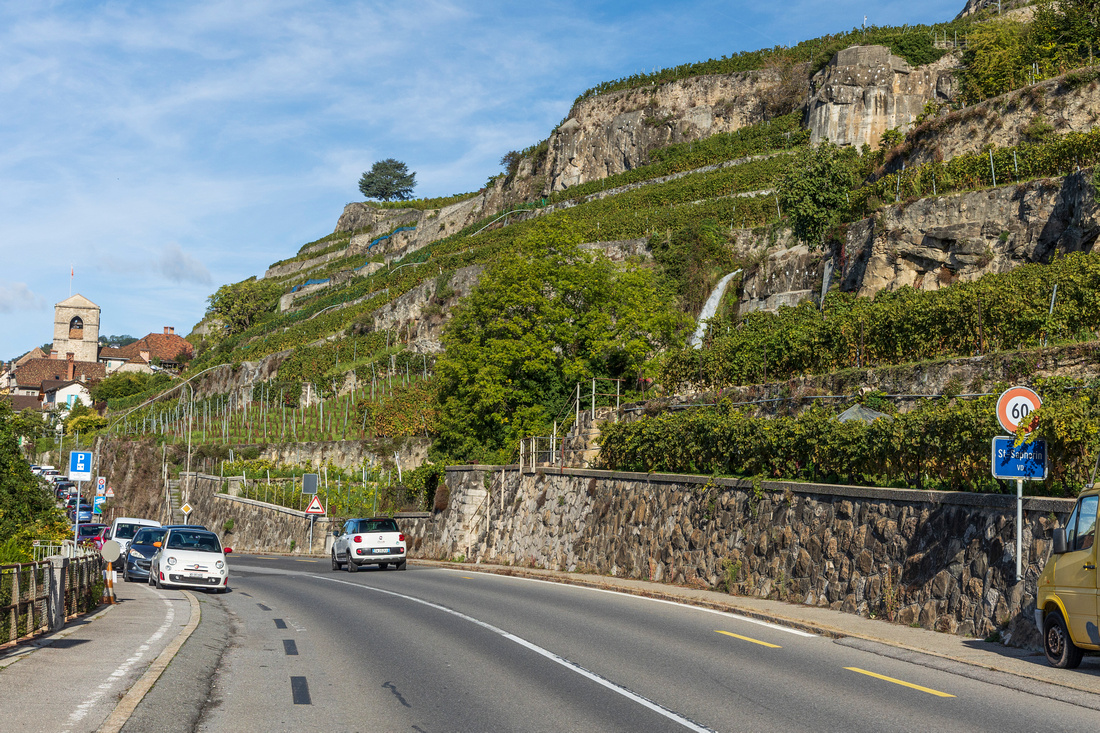 We then drove past Montreux and into the Rhone Valley and Canton Valais.
The Rhone Valley here is quite wide. The south-facing slopes, though often very steep, are cultivated with vineyards.
We drove past Martigny, Sion, and to Sierre. From here, Valais (or Wallis) canton is German speaking.
We turned south at Sierre and drove up into Val d'Anniviers.
We stopped in Vissoie for lunch and coffee.
From here we took a side road to go to Grimentz.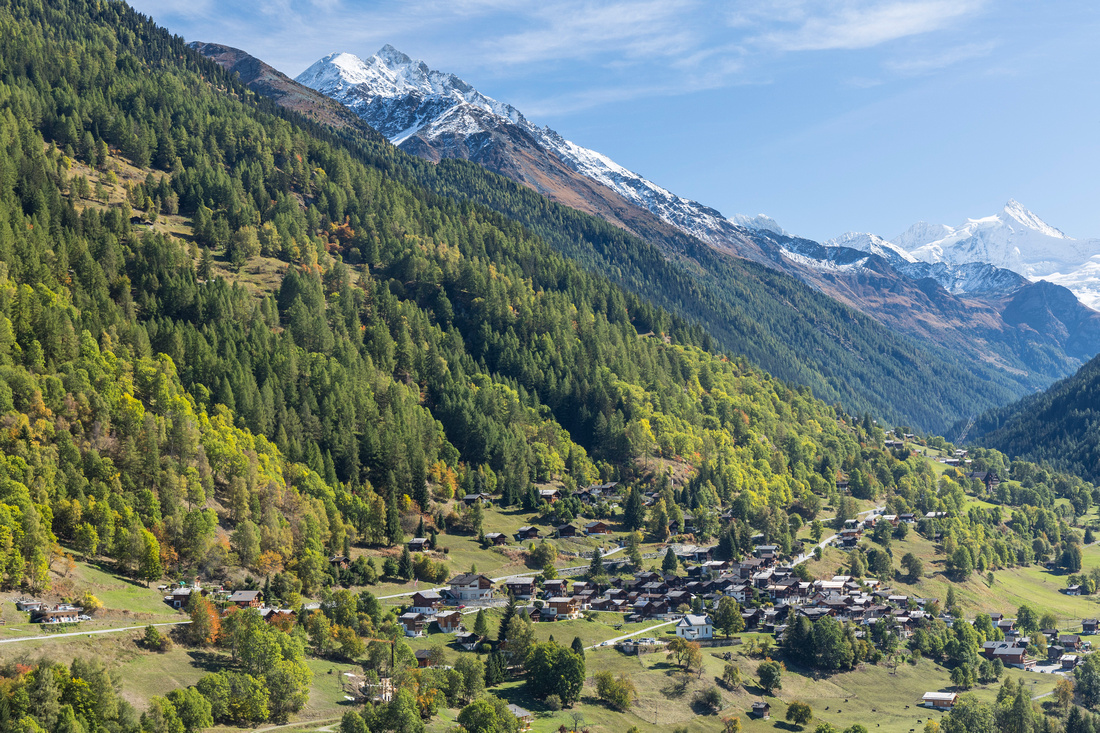 This is a view from that road.
Grimentz is considered one of the most beautiful villages of Switzerland.
A couple of the "local" ladies.
These traditional hay storage sheds were erected on posts with these flat rocks on top to keep out rodents.
I found that parts of the old village had many photographic possibilities if I concentrated on the minute details.
But we all thought that the village had outgrown its traditional charm because of the infusion of tourism and development of modern vacation residences. But we can't expect these places to remain in the past.
We then returned along this road back to the Rhone Valley, and on to Tasch.
Tasch is as far as you are allowed to drive on the route to Zermatt.
Here we are for the next two nights.