When I've found time, I've been processing photos from our trip to Switzerland and Italy. As I get further into this, I have been posting some images in my "Recent Work" gallery. I will occasionally add more photos to this gallery.
Meanwhile I'll share some personal images from the first couple weeks of our trip.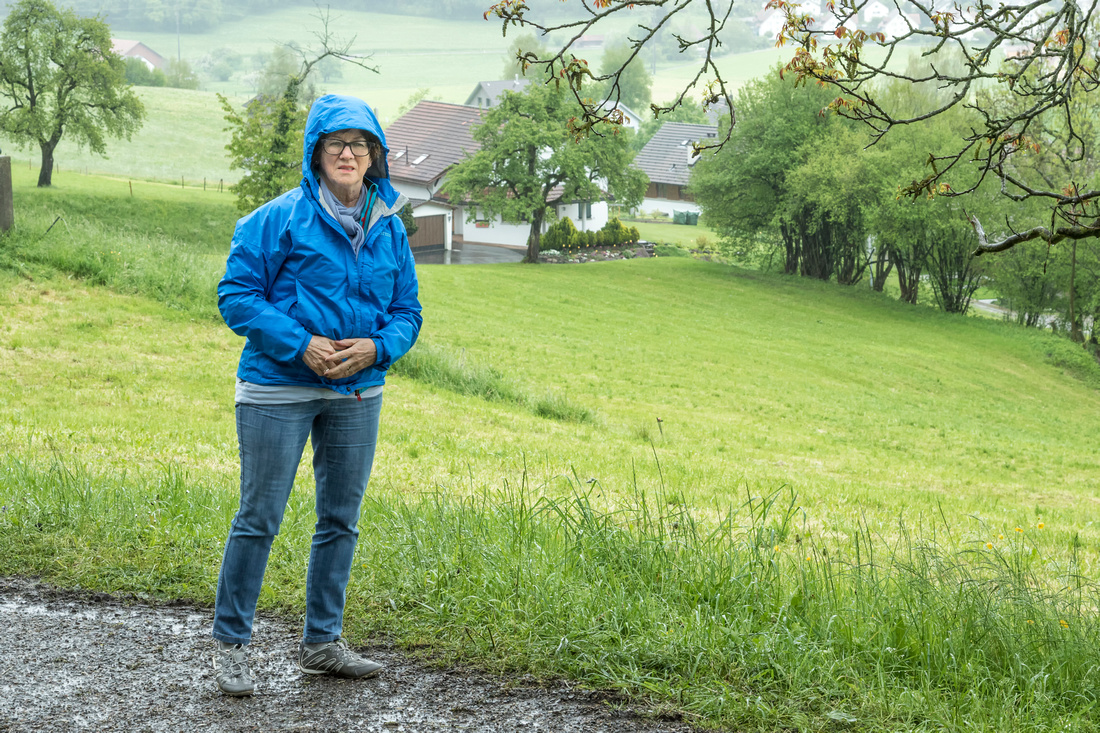 It's difficult to appear happy when the rain is pissing down: Veda near Isikon, Switzerland.
What do we do when it keeps on raining? Go indoors, preferably to a nice pub.
We were in our friend's daughter's bar in Winterthur.
When the sun shone, Veda was out photographing "wildlife" at Guarda in the south east of Switzerland.
I seldom carry a tripod while we stroll through towns and cities, but while on the road, it is easily accessible from our car. Then I will make photographs of the two of us. This was near Mustair, Switzerland. Our rental car was a 2016 Renault Megane, with all the bells and whistles.
We stayed two nights in this beautiful albergo (small hotel which serves breakfast only) in quiet peaceful Sant' Antonio Mavignola, just south of the large ski area of Madonna di Campignilo, Italy.
It was definitely not as serene and peaceful in Venice. I made this photo in Piazza San Marco, one of the few times I carried a tripod in the city.