The heading of this blog is (I admit) stolen from Willie Nelson. But here I am tonight in Ironwood, Michigan, en route to British Columbia.
We left home late Thursday afternoon after the roofers finished reshingling our house.
We spent the night in Blind River with the Gallaghers. Today we drove into Michigan and then along Highway 28. I made photographs at two waterfalls in Munising. The conditions for this were very good - a fine rain falling.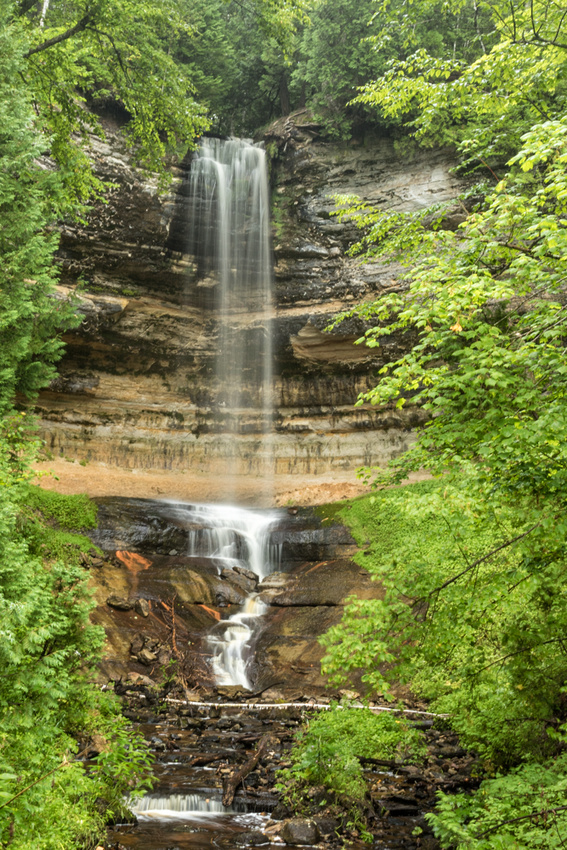 This is a photo of Munising Falls, in Northern Michigan. Tomorrow the journey continues. I'll post comments as we travel.