It's a long road across North Dakota. Today was a sunny and hot drive - as high as 34C in mid-afternoon. Neither is it a very exciting drive - a lot of featureless flat prairie.
These old-style grain elevators I photographed in Knox, North Dakota.
Later today we came across a large field of sunflowers which were in full bloom in the west of the state.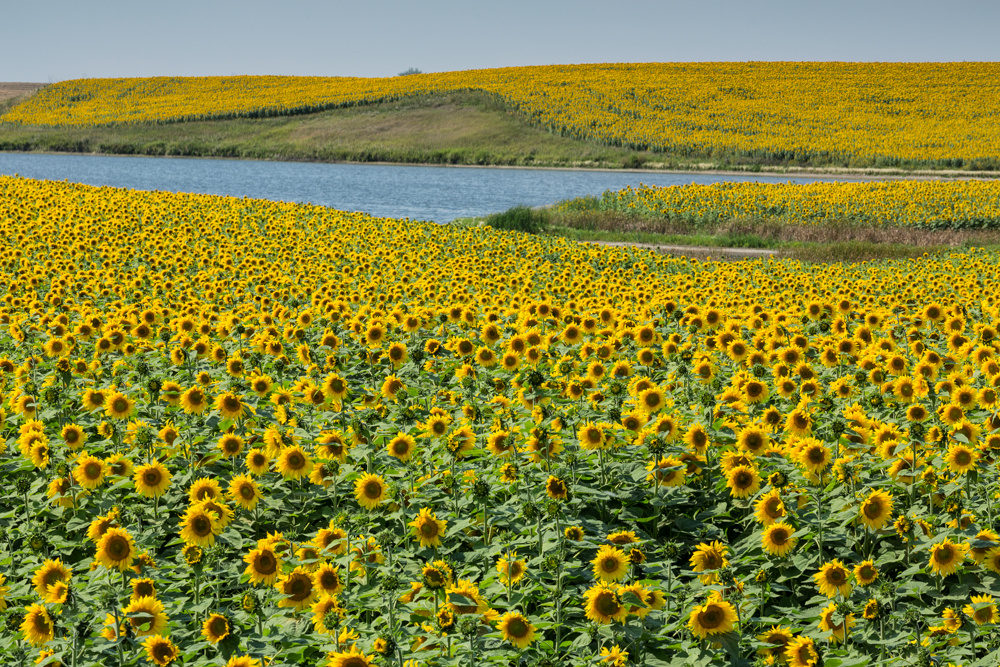 Tomorrow we cross Montana, heading north west toward Alberta.