Monday was a holiday here, so most places were closed.
Through our friend in Sudbury, Ted Djaferis, we were put in contact with his brother, Philip, who now lives close to where we are staying here in Switzerland. Finding the village of Stadel where Philip lives was a bit of a challenge as our GPS did not recognize it. But it does exist. I spotted this yard of wildflowers as we turned into the street where Philip lives.
Barbara and Philip in their home. Barbara served us a fantastic meringue dessert.
The village of Windlach in Zurich canton.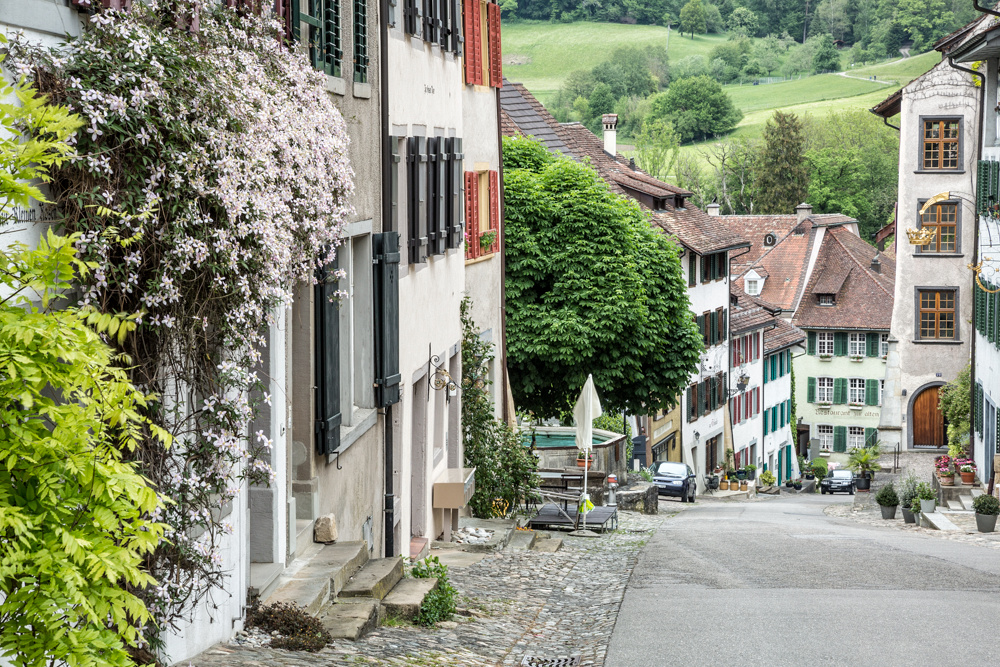 Village of Kaiserstuhl on the Rhine River, a recommendation of Philip's. The fields in the distance are in Germany.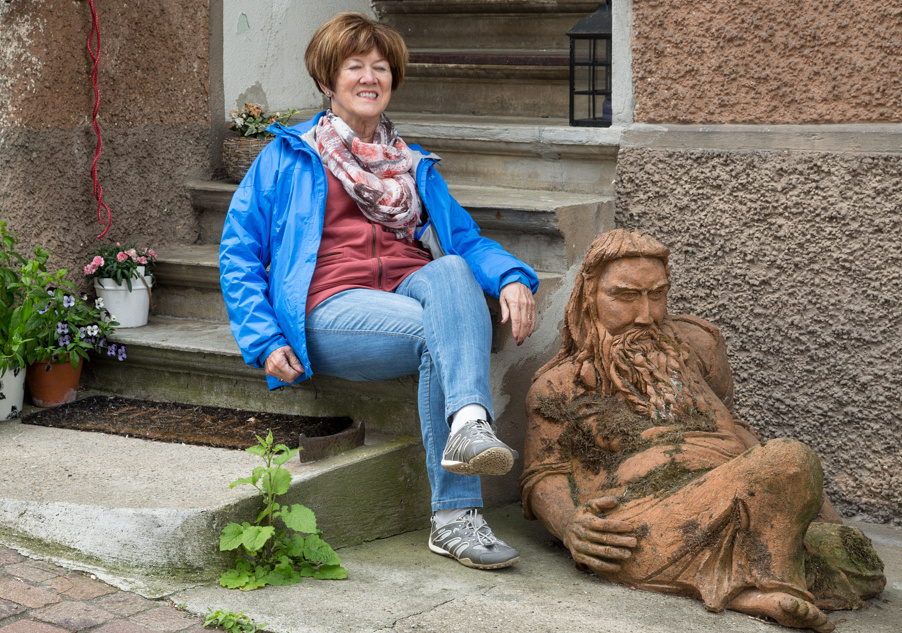 Veda in Kaiserstuhl.
Bachs, in Zurich canton.Another day in paradise - the scenery is fantastic, even though the weather has been cloudy and rainy.