We just returned from another road trip out of town, this time to the south west of Ontario. We drove with Marilyn and Bob Wilkinson to Thornbury, where we stayed at Bob's brother's place. He told us about this great pastry shop just south of there. So the next morning we stopped at The Blackbird Pie Company in Heathcote for our morning coffee, and a treat.
That day we wound our way through rural Ontario to New Hamburg. Here we met Doug Arnold to pick up our new vehicle.
From the dealership it was a short drive to Goderich to the Bartz home. Harry's neighbour Paul took me for a long-promised ride in his 1956 Meteor.
That evening I ventured into farming country looking for photo ops as the sun was setting.
The following day we were on the road again, to Newbury for a retirement tribute for Monte's father, Gary, who had recently sold his Home Hardware store. He was presented with this painting of the business as a memento.
On our way to Mt. Brydges to visit Kate and Monte and Annie I made this photo illustrating mechanized crop planting.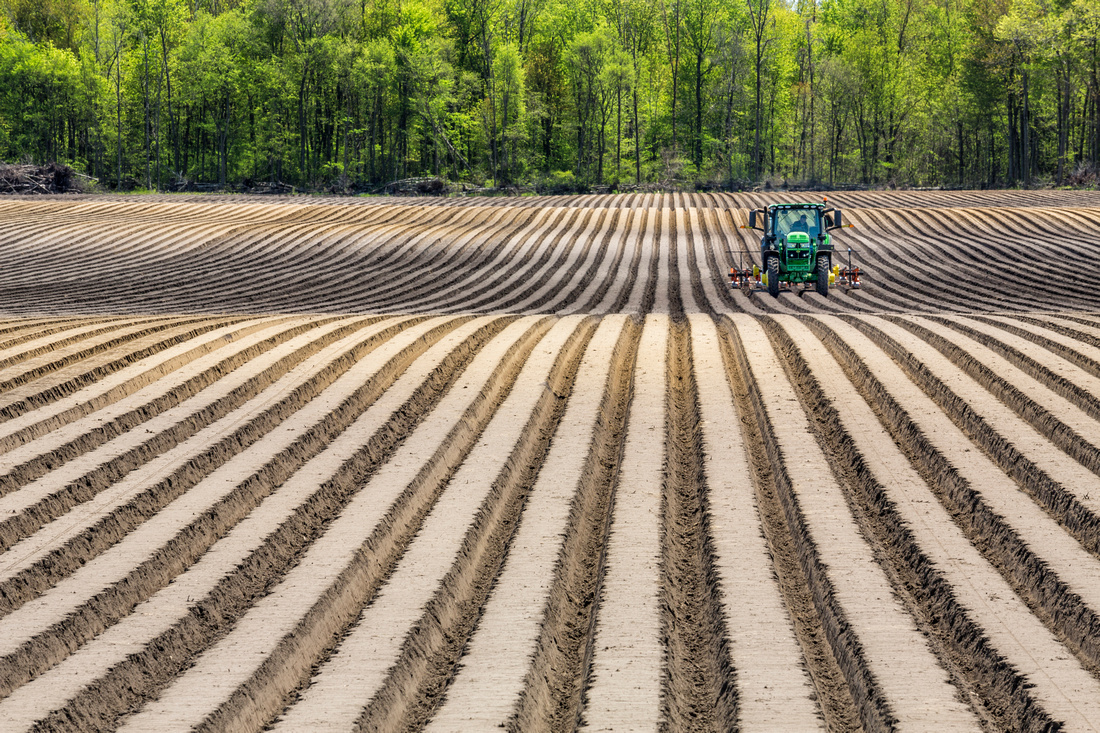 One characteristic of the geography of south western Ontario is its flatness - endless flat farmlands. It is after all part of the prairie grasslands.
Next day we visited Point Pelee National Park, because it is well known for its spring bird migration. But it was not a day for migrating birds. But I was not skunked as I did make a few images of a wild turkey displaying.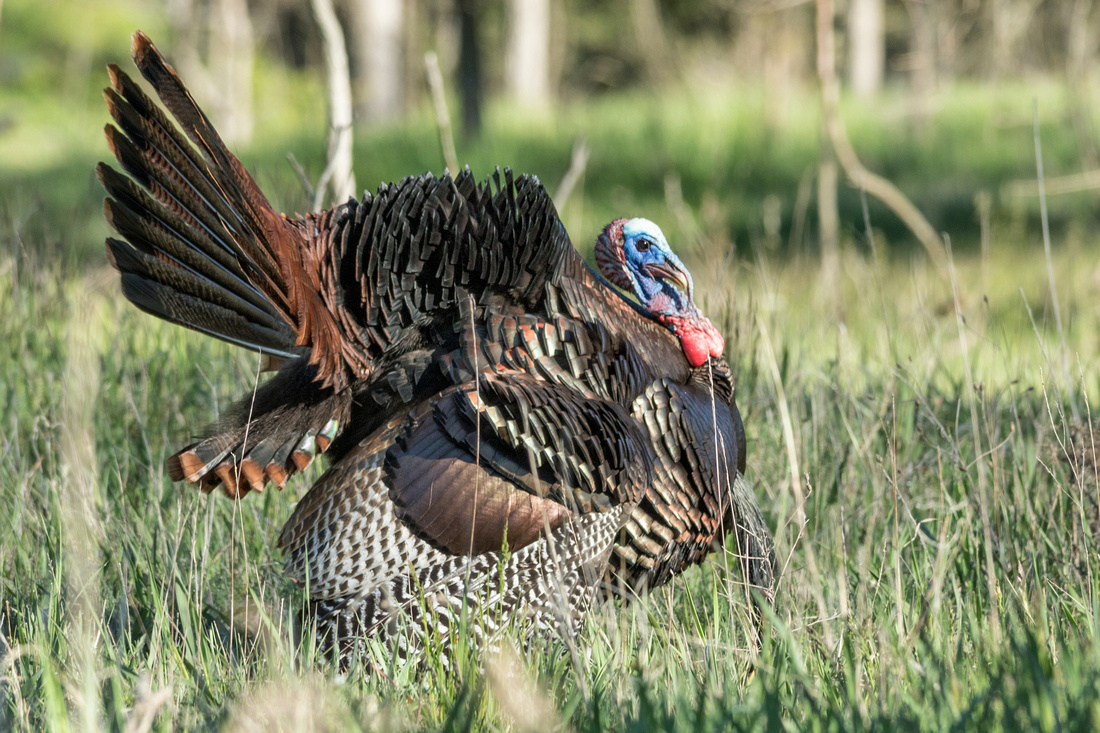 The farm lands of this part of Ontario can be interesting photo subjects. I made this photo on our way home near Stayner. The wildflowers were profuse!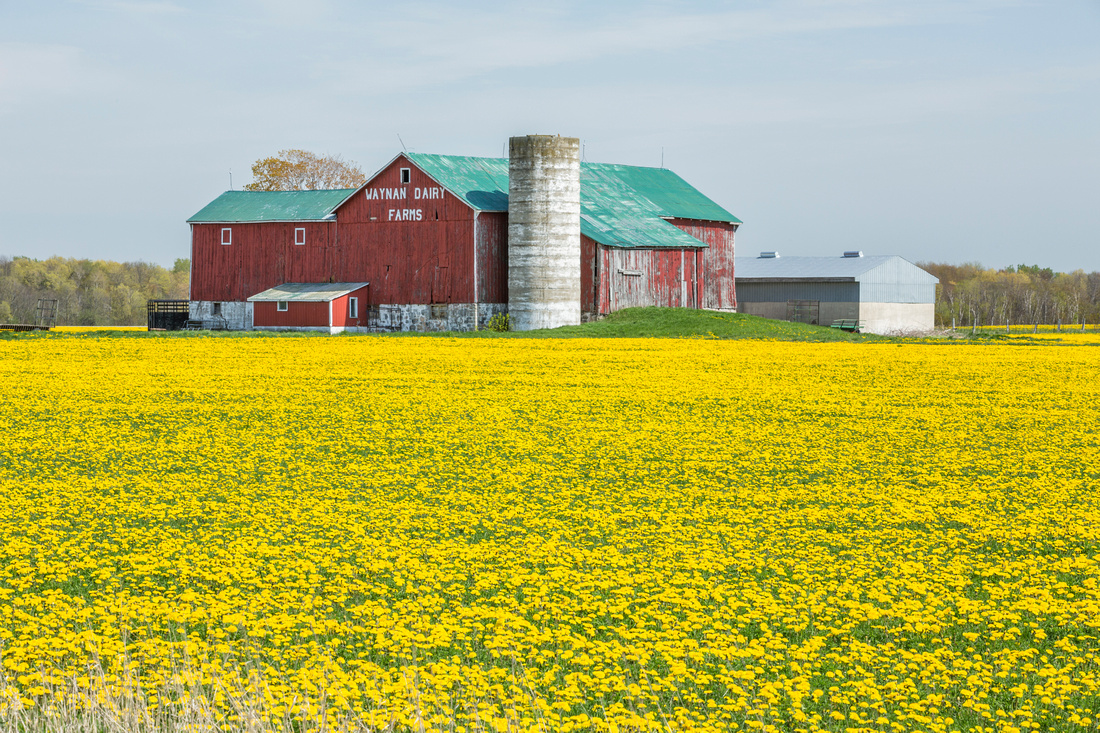 We are on the road again this weekend. I'll post some images from this trip on my next blog.