Today's drive took us across Saskatchewan, and then into Manitoba. We've stopped for the night in Brandon. That means time for a bit of wine (Rasteau), some cheese and foie gras. A fitting end to an uneventful day. The good news is that it was sunny with nice clouds and no more gale-force winds. This was Ward's first time in Saskatchewan and Manitoba.
We turned off the Trans-Canada to photograph these grain elevators in Herbert.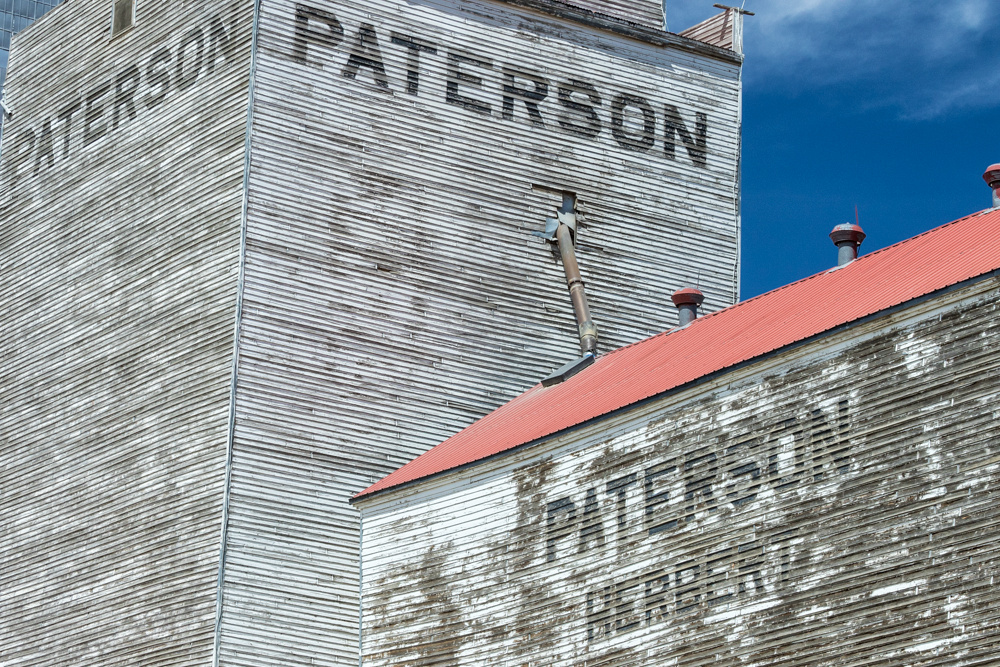 We found few photo opportunities along the highway, but this was an interesting one. Here is Ward photographing an old house in Parkbeg.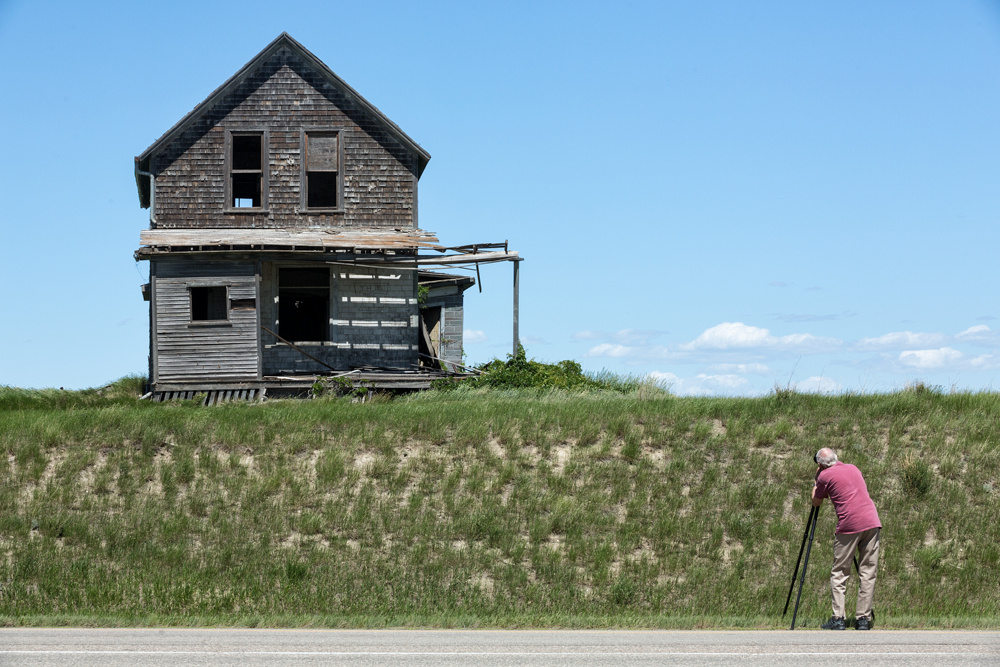 This is my attempt at creativity. The lady who owns a cafe opposite this house came by to speak with us. From her we learned that this house had been built in 1905. It is withstanding the elements quite well.
This was our one Manitoba stop, near Whitehead.