Dateline Rhodes:
Today was another day like yesterday - sunny, clear, and hot. It was 32C at 9:30 this morning.
We left early and drove down the east coast of Rhodes Island to Lindos, the most famous of the ancient cities of the Dodecanese. It was established around 2000 B.C. Its most important site is the ruins of its acropolis. This is situated on a high hill overlooking a beautiful harbour. To get to it, one must first negotiate its narrow winding alleyways of white 17th century houses, and then climb up a steep path. Problem was that we also had to negotiate our way through hordes of tourists. Not my cup of tea - but then, I do dislike tea! But it was worth the "ordeal."
We next visited Epta Piges (Seven Springs), where Grace walked through the tunnel from the springs to the lake. No one else dared!
Then it was time for the beach. We stopped at Tsambika for a lunch and a swim and some relaxation in the Mediterranean.
Afterwards we drove back to Rhodes town for some sightseeing in the harbour area and views of the town from an overlooking hill, from where I took the attached photo of Ted.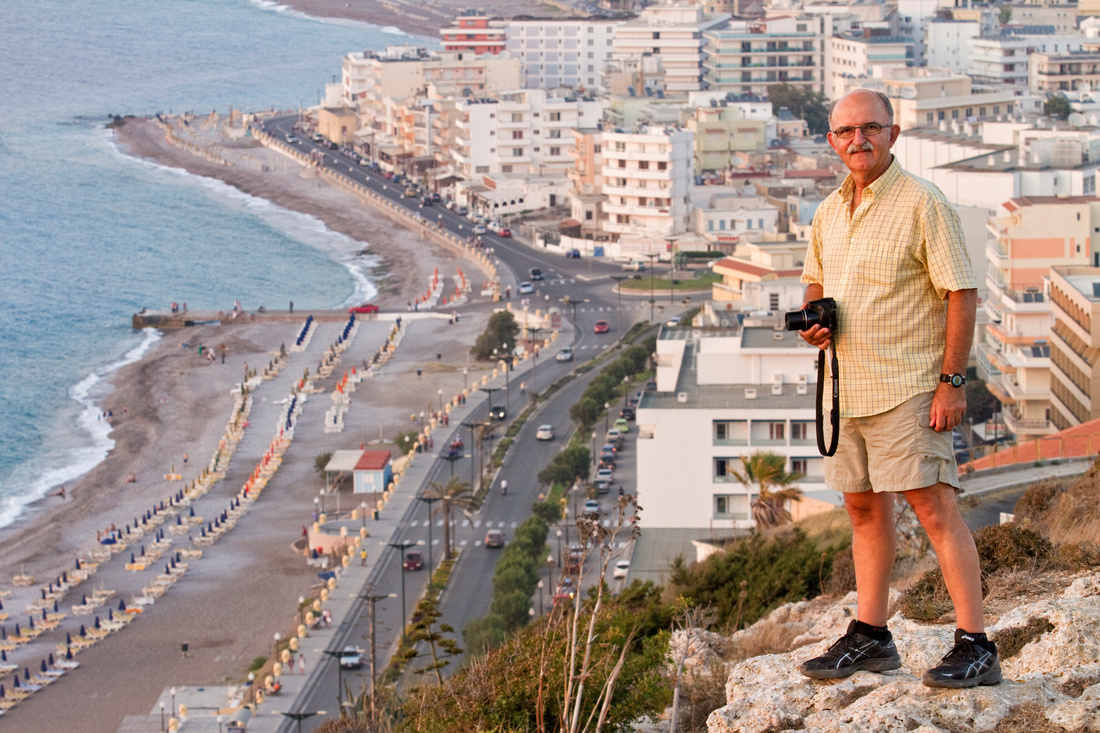 At the top of this hill, we visited the Temple of Apollo.
Tomorrow we leave for Patmos on the 8:30 ferry.
Yassas.