Yesterday was a travel day for us. We left Cyprus in the morning, when it was sunny and in the mid-twenties. We landed that evening in Dublin: rainy and 9C. That was a shocker! We took a taxi from the airport to our accommodation in town, where we were met by Angela and Dianna, who had arrived the previous day.
This is a photo of the ladies taken outside our vacation rental town house in Irishtown.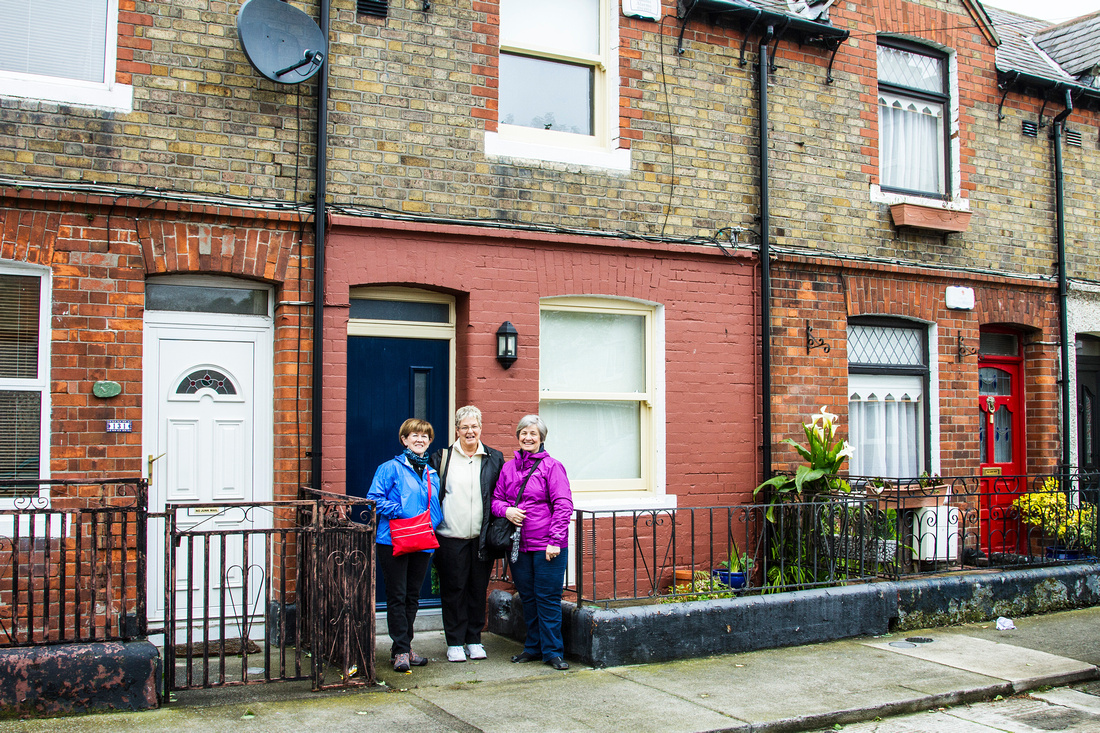 Today we took a bus into the centre of Dublin. There we boarded a city tour bus, which we could hop on and off at any stop. We later ate lunch at a pub and then hopped back on the bus. We then disembarked at a stop-off point and walked around the Temple Bar area of the old city. This is a photo of Temple Bar in the area of the same name.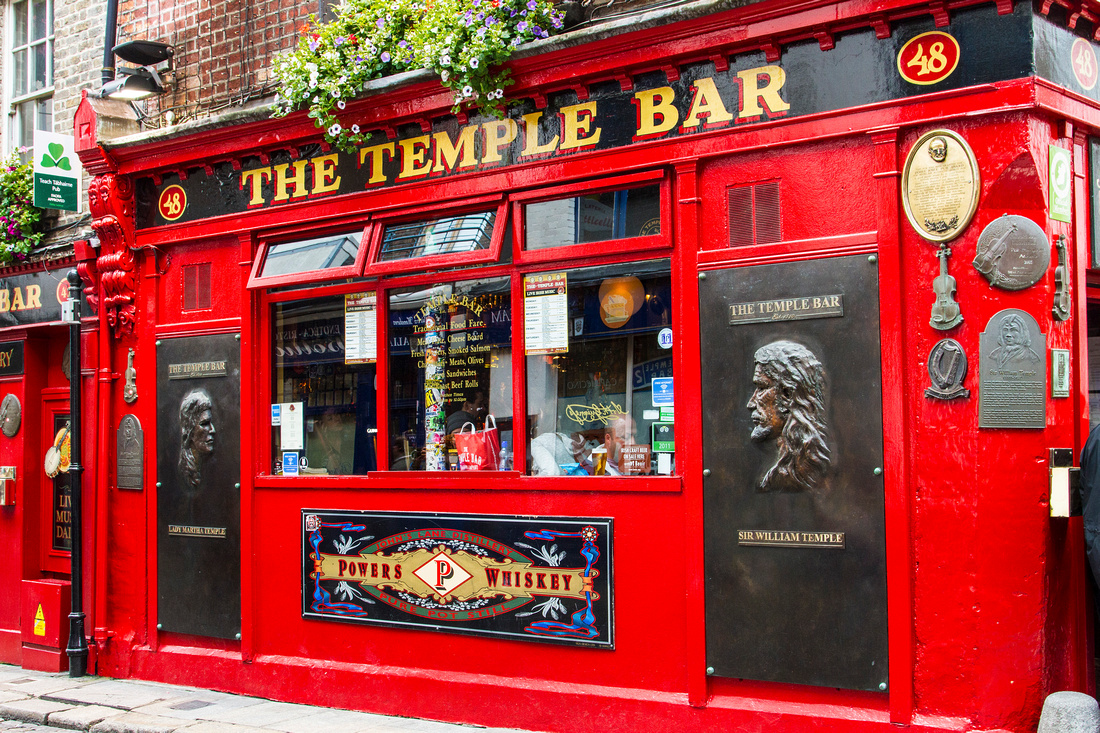 Today was cool, but with no rain except for a slight drizzle as we walked to our bus to return to our house.