It's been a month since my last blog post. Thanks you for your patience awaiting this next one. I will try to post more frequently this fall.
The weather has been exceptionally warm this last week. The days have been in the upper 20s, with very warm evenings.
We spent three days this week on Manitoulin Island at Nancy and Rick's camp on Lake Mindemoya.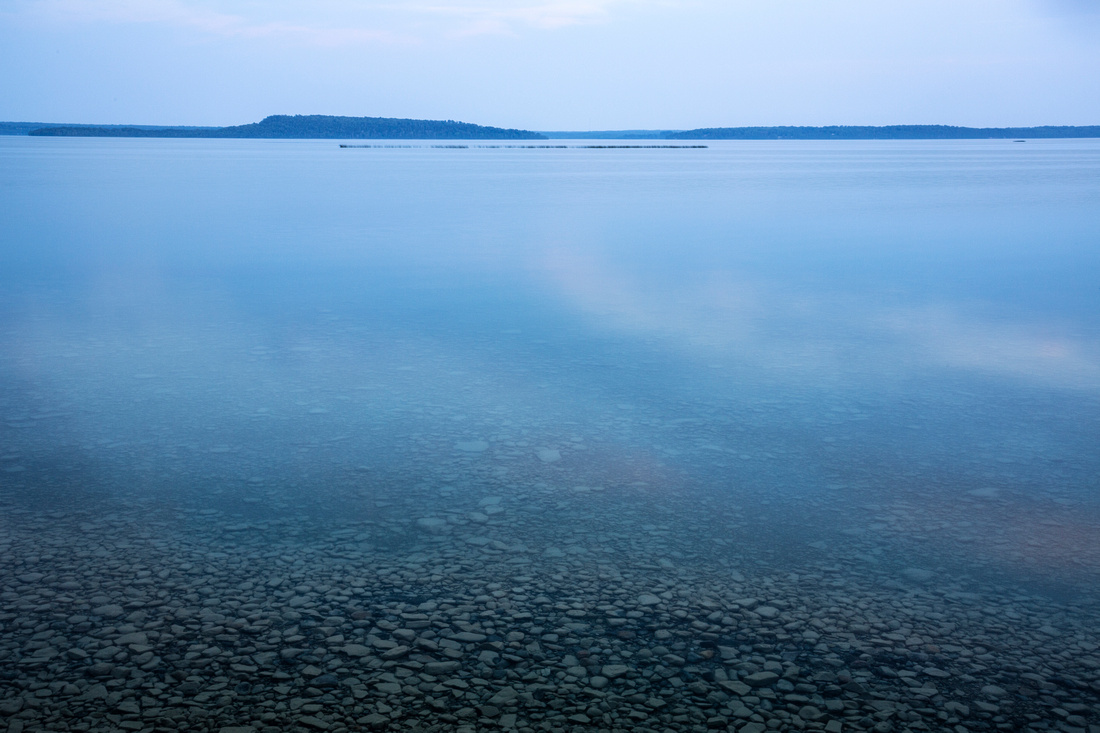 This shows last light reflecting on the water of Lake Mindemoya at their camp.
We enjoyed the fantastic evenings by the lake, cooking our meals over a bonfire; fish fry the first night and prime rib the next, each accompanied by some fabulous wines.
After our meal, I made my first photographs of the night sky near the camp.
A glorious finale to a great visit.