Friday was a nice sunny day. We left Zernez (Switzerland) and drove over the Ofen Pass into Val Mustair. These photos show how spring has sprung and sunny ways were with us.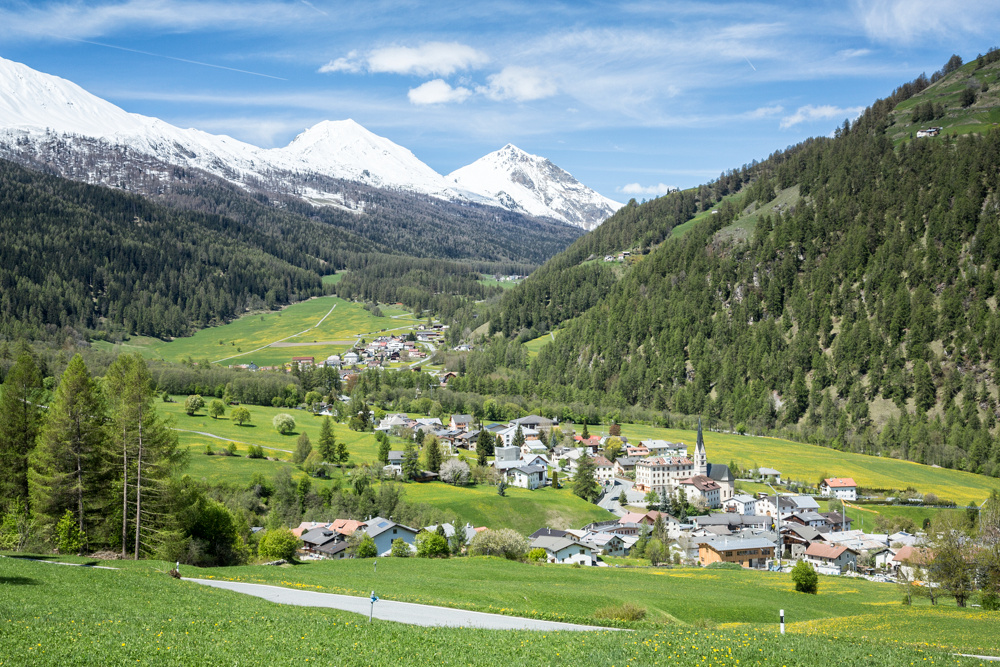 While there we saw a sign that said that Passo Stelvio was open. I had originally wanted to drive through here, but had heard earlier that it was closed.This photo was made on the Swiss side on our drive to the summit.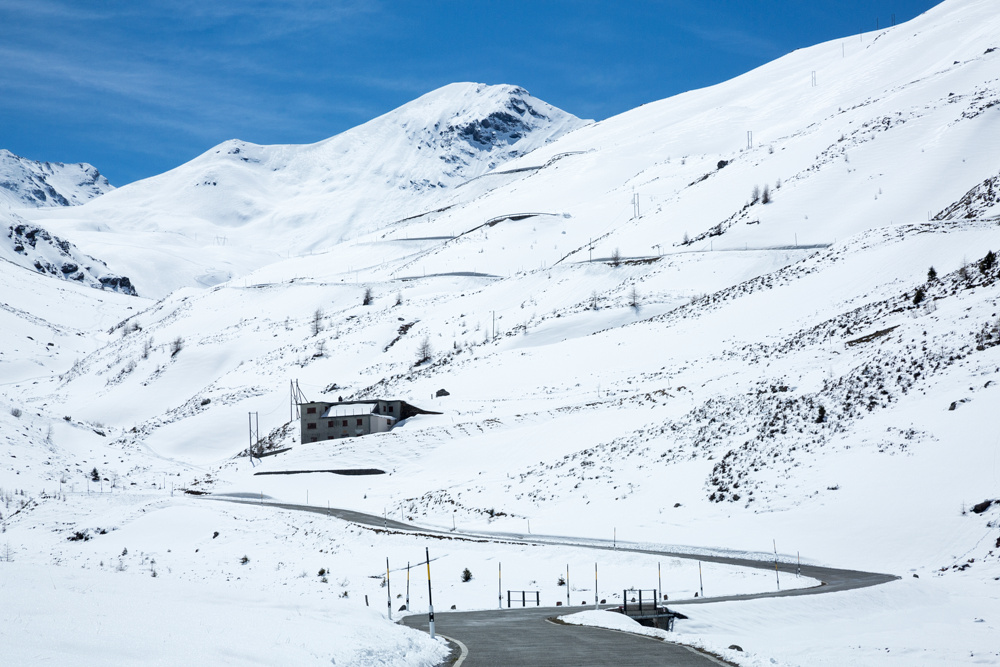 There were more motorcycles, bikers, and runners on this road than automobiles. We also saw some skiers taking advantage of the snow.
At the summit we learned that Passo Stelvio in Italy was indeed still closed. The Italians don't maintain their roads like the Swiss. But this saved Veda the 43 switchbacks she might have had to enjoy. But there was an alternate route down along Umbrail Pass. Here are two photos I made on the drive down in Italy.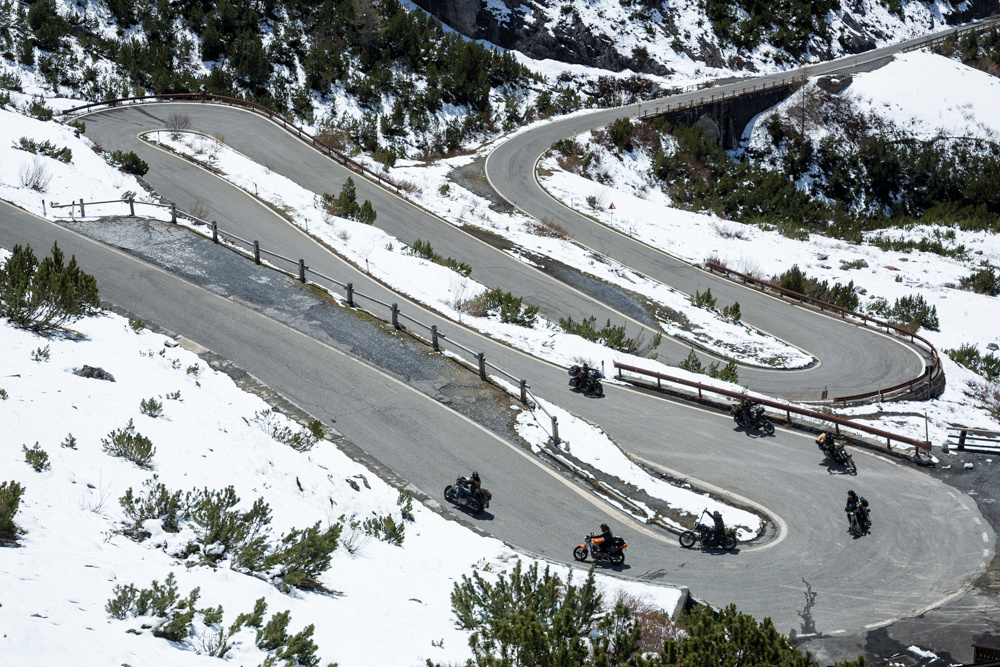 Our preferred route from Bormio also was closed, so this meant a longer drive-around to head east.
The above image was made the next day in Valle Camonica. The photo below depicts the main road through one of the villages, Vermiglio, in this valley.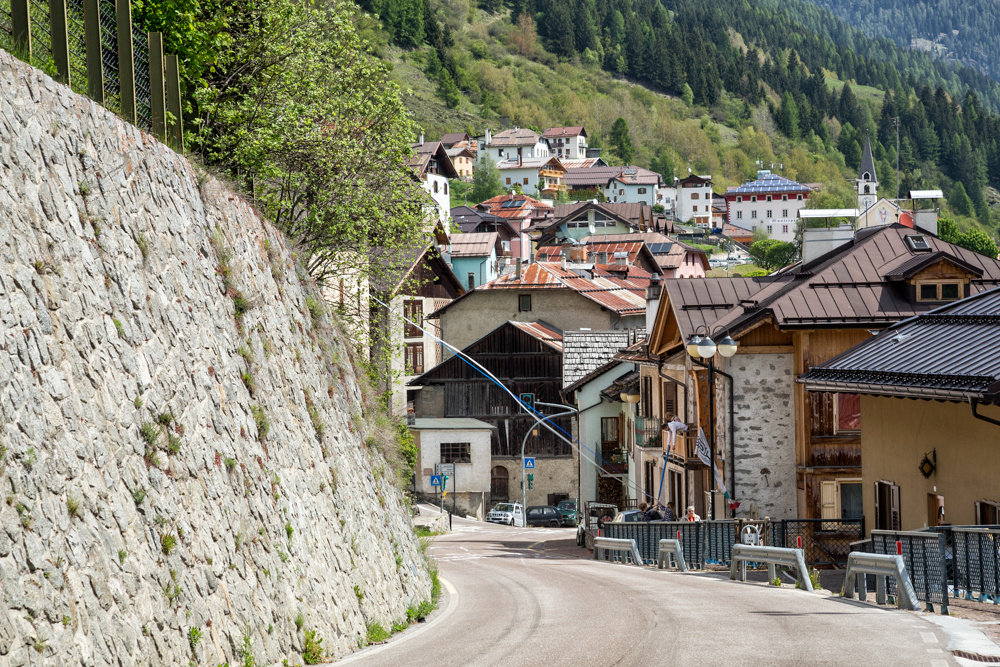 We then made our way toward Madonna di Campiglio, a large winter ski resort. This is a photo of the Dolomiti di Brenta, a UNESCO World Heritage site.
We decided to stay in this area for Friday also. So this morning we drove into a side valley, Val Genova, part of Parco Naturale Adamello Brenta. It was Sunday busy in this region in spite of its narrow road. Here is one of the many photos I made of Nardis waterfalls.
OK, I know that this photo may not be of the same interest as the others, but I had to prove that we are really here.
Here is one of our reasons for spending two nights here. This is in Sant' Antonio Mavignola. It was beautiful, relatively inexpensive, and served a superb breakfast.
Tomorrow we drive to Venice for a four-days visit.