What constitutes an abstract photograph?
There is no standard universally accepted definition of an abstract photo. Let me say that the definition itself is quite abstract. But it definitely is something other than a documentary photograph.
In this post I will present my views on abstract landscape photography. Two other variations I will explore in later blogs.
I create what I consider abstract landscapes often by isolating a small segment of a scene, usually with a telephoto lens, as in this image I made in Kootenay National Park, British Columbia.
I look for shapes and colours to create pleasing patterns.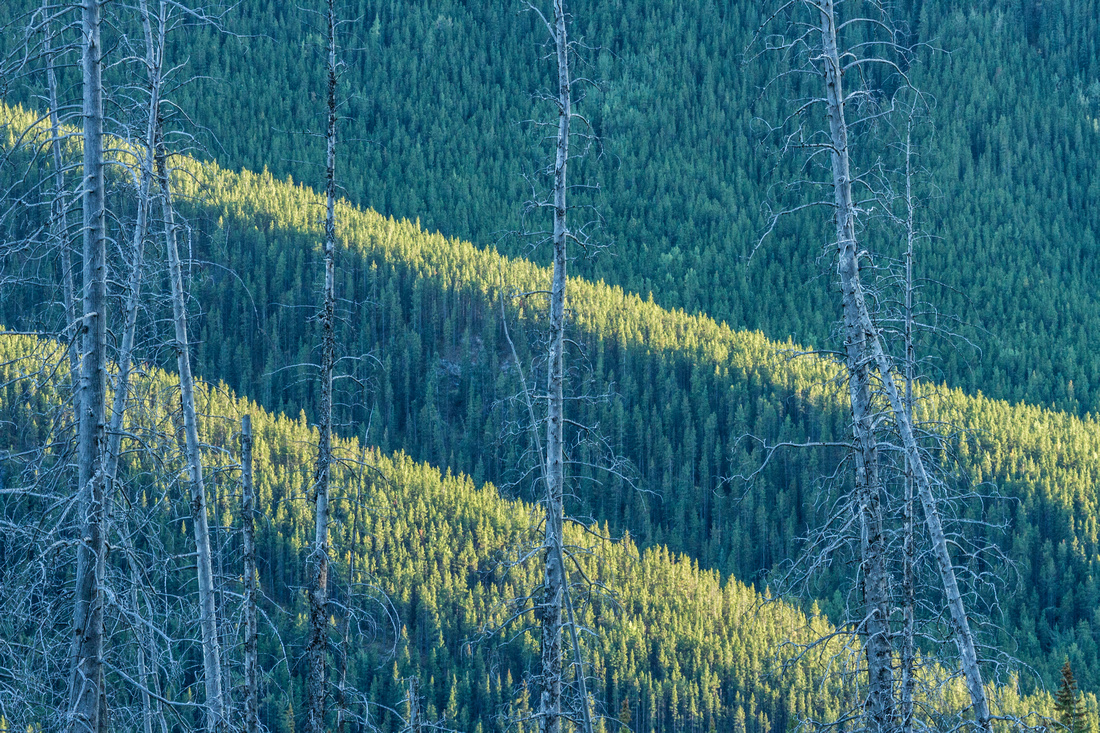 Trees on a mountain slope lit by low light create diagonals behind vertical lines of the tree trunks in the foreground. Thus I have abstracted the scene rather than making a documentary photo (Banff National Park).
Here I've used the colour reflected from sunrise light to create an abstract in this wetland in Lively, Ontario.
Here I made a photo of bands of blue and magenta colours. It becomes an abstract of horizontal colours rather than a photo of a place. Does it really matter where this image was created?
With other landscapes I will juxtapose contrasting elements within the scene, as in this image from Badlands National Park, South Dakota.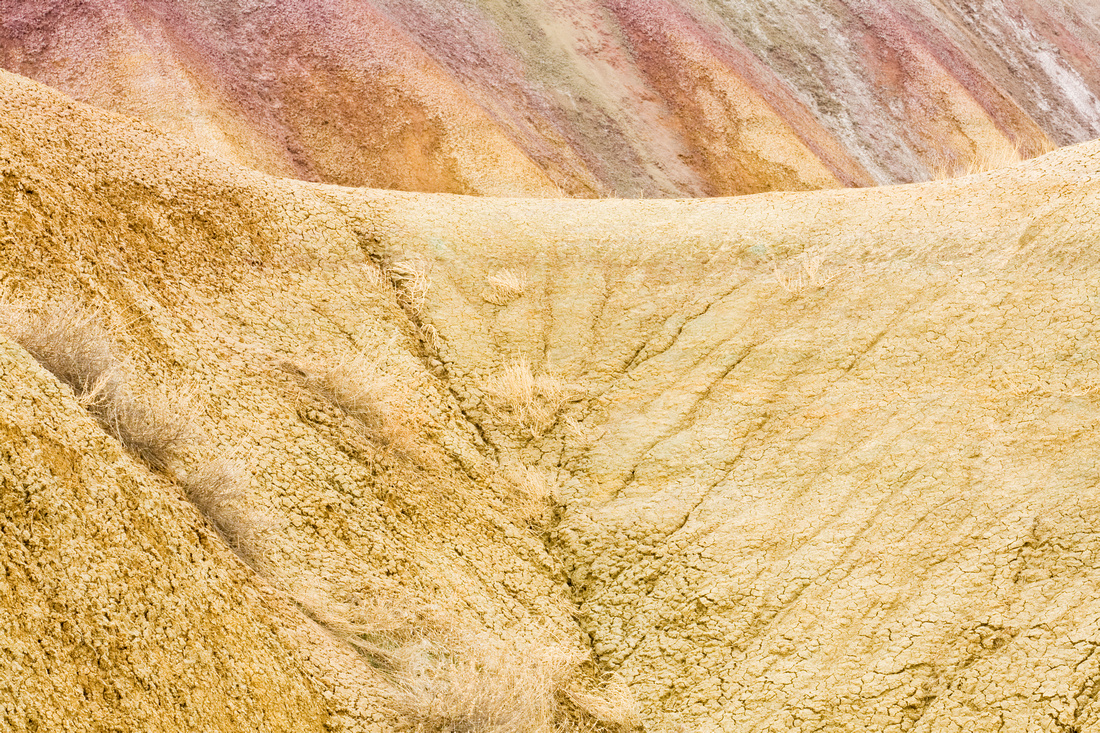 This definitely is not a documentary image of a pond, but a study of one hue (blue) with reflections of standing dead trees providing places for the viewers' eyes to scan the frame.
The foreground trees that have been killed by the gases emanating from Mammoth Hot Springs are where the viewers' eyes first fall, before scanning the background terraces. This is a graphic image rather than a documentary one.
Other abstract images that I create are simply isolated details with little indication of place.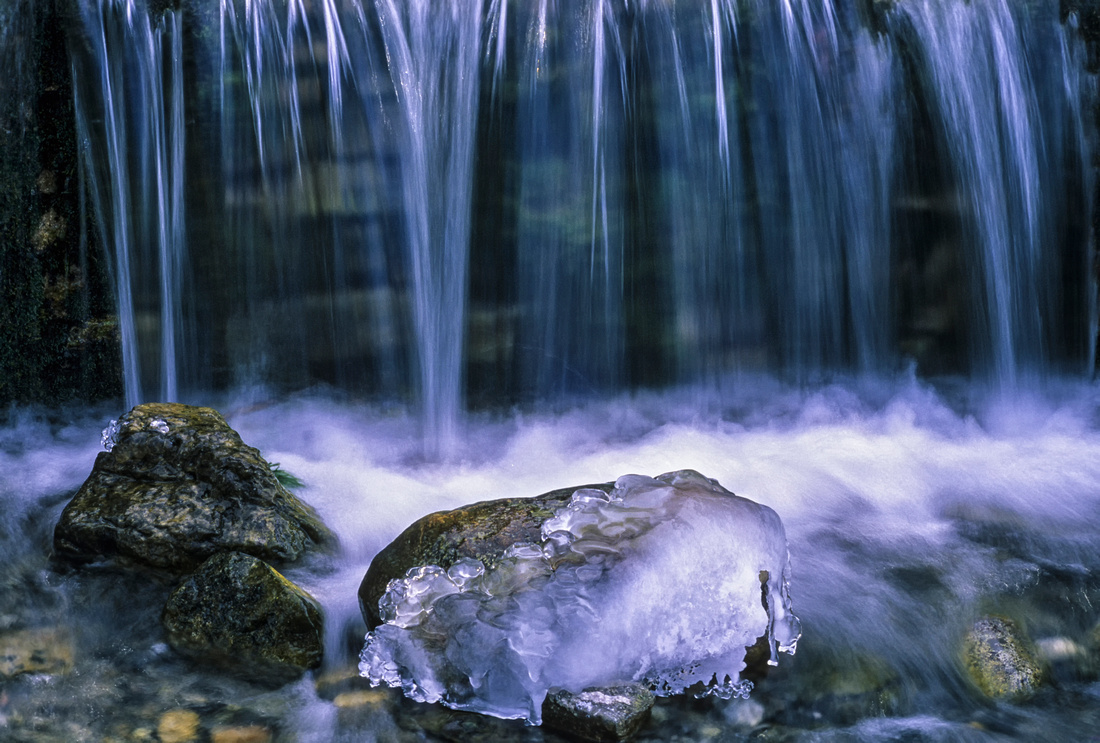 The following images are simpler still in their content.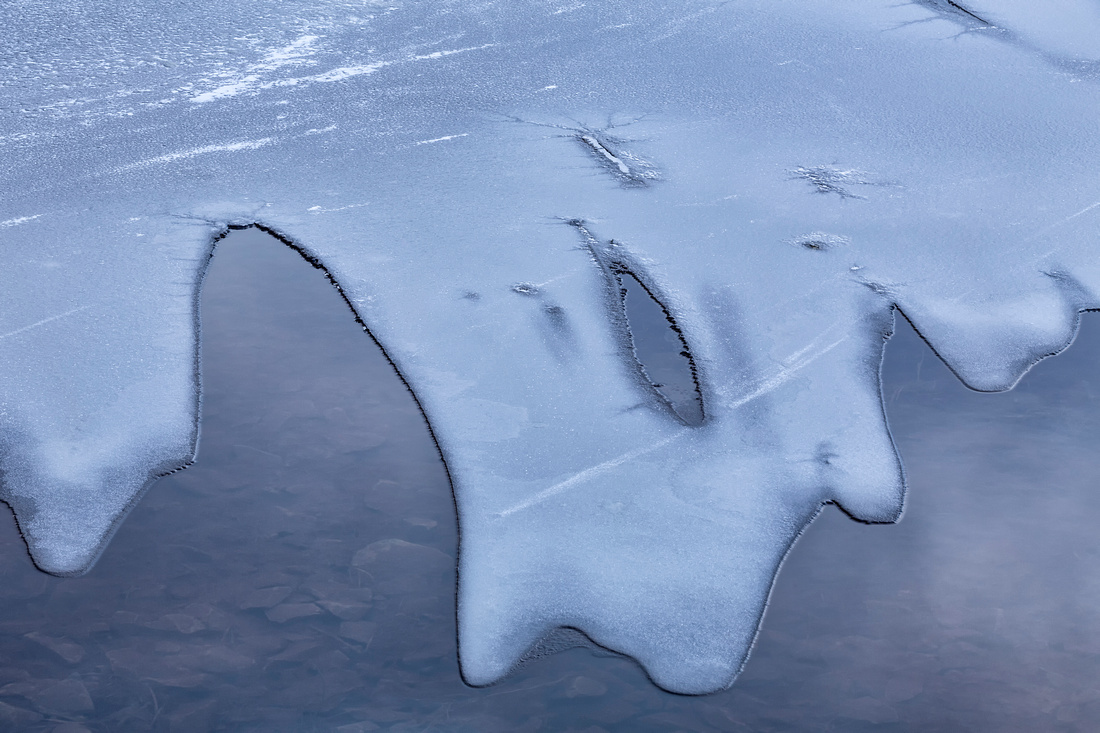 Other abstracts beg the question: "What is it?"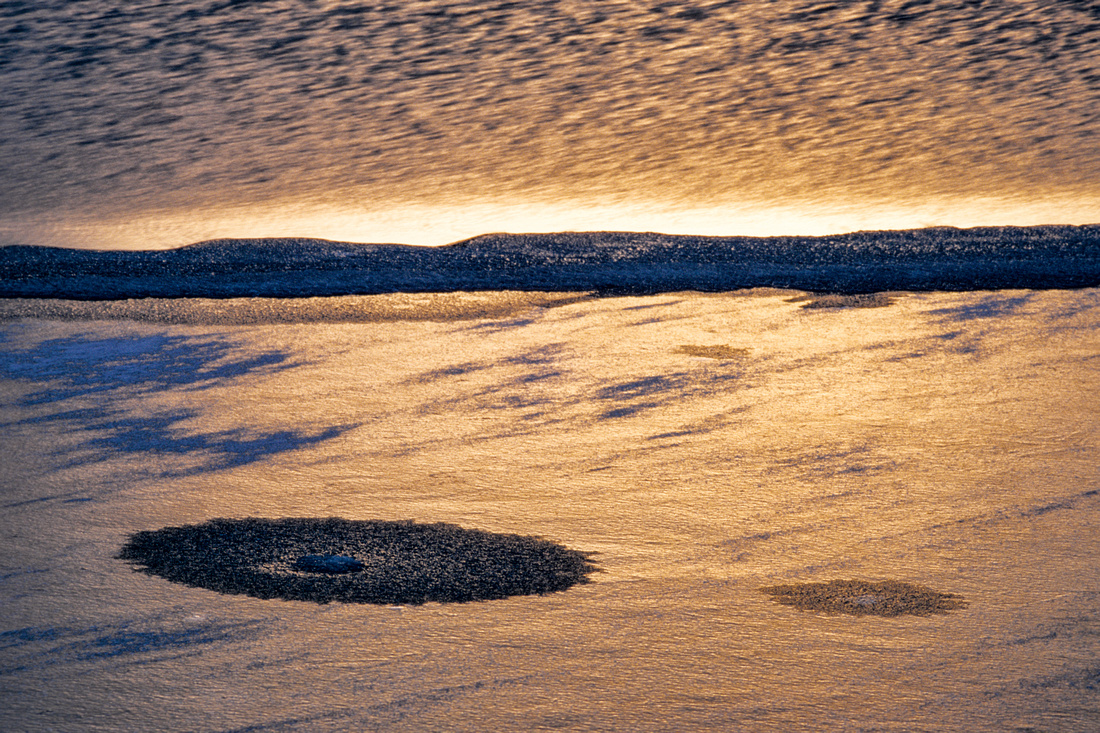 Does it really matter?
If you really must have that information, here it is. The first photo is of patterns on rock at Killarney. It is a simple graphic of horizontal lines.
The second photo is more mysterious. It is NOT a scene with mountains in the background, though it was made in Banff National Park. The photo is of the surface of one of the Vermilion Lakes with differing thicknesses of ice and the background of open water rippling in a very cold wind.
The third photo is a detail of Mammoth Hot Spring in Yellowstone.
I hope that I have been able to inspire you to create your own abstract landscape photos.