The November photo blahs are upon us. It is difficult, at least for me, finding interesting subject matter, except when unusual light occurs, as in this photo I made just behind our house.
This is in the same location, yesterday, as we had our first snow dusting of the season. Note the dramatic difference with the same setting under different light.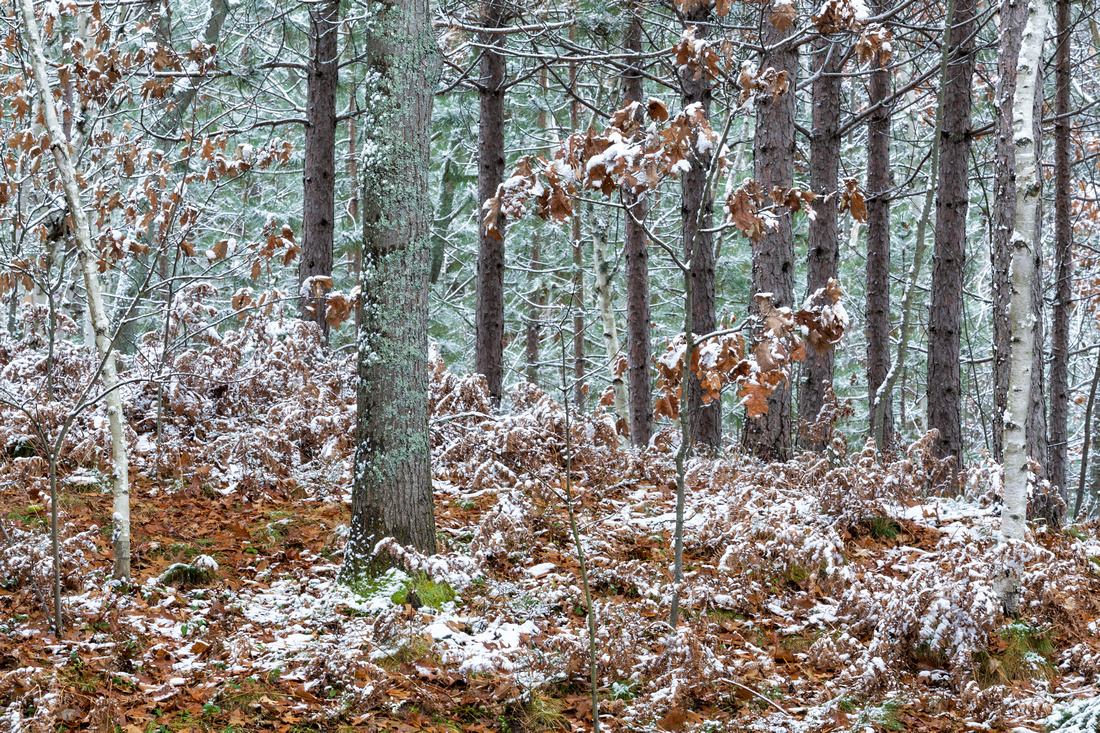 I then wandered around the grounds with my macro lens, searching for interesting closeups. Here is one image with the light snow covering fallen leaves.
This is the scene looking down our driveway. Too soon the snow plowing will be here.