Mild days and cold days alternating has been our November. But recently the colder weather has arrived. At this time of year, I often desperately search for photo opportunities. So when I saw this dusting of snow on our deck, I grabbed my camera and made this graphic image.
Earlier this week we visited our nephew, Scot, in Elliot Lake. I went for a short drive even though there was a bitter cold wind. I made this image at Sherriff Lake Sanctuary.
The next day I went for a drive near home. I thought that I might find some macro subjects before the snow cover arrived. Here is one example of patterns in frozen water on a small puddle with oak leaves.
On Saturday morning I looked out our front window and realized that we'd had a fall of wet snow that night. Here is the view down our driveway.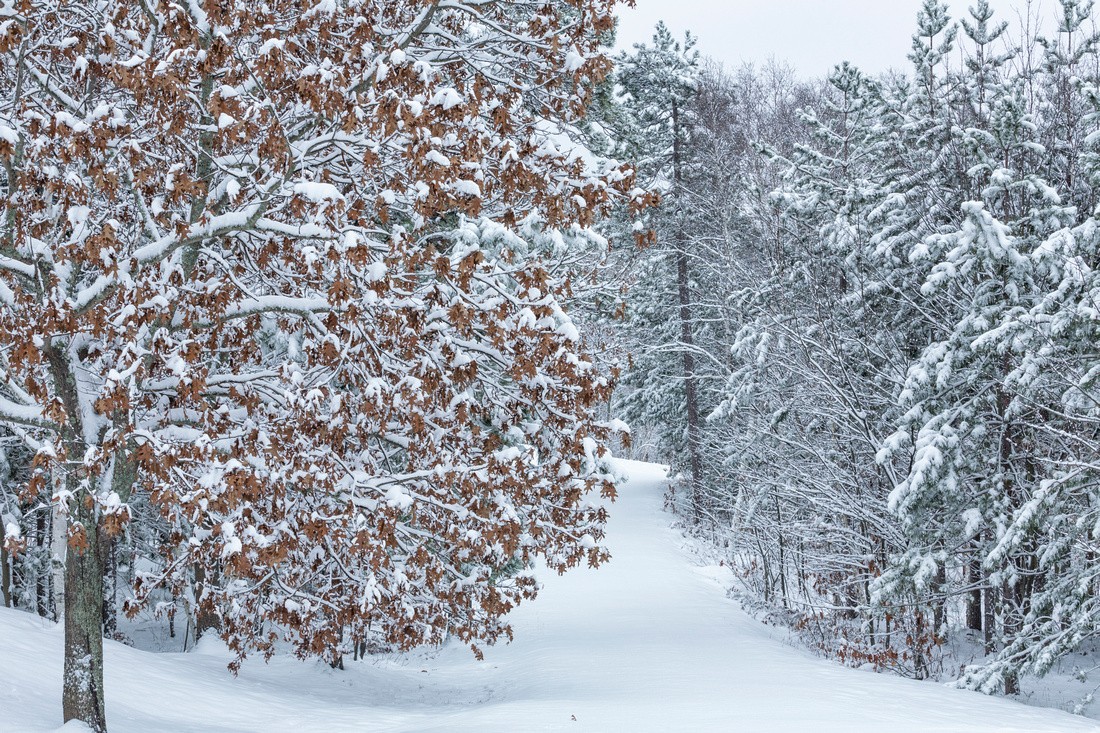 I then went for a walk in Kivi Park, a short drive from our house. There I made a number of photographs in the park's birch forests. This is one of those photos.
There were a couple skiers guiding disabled skiers on the trails, and a few people walking their dogs, but otherwise it was quiet and peaceful.