We were in Pewaukee, Wisconsin, last Saturday (August 12) to celebrate my Aunt Aili's 95th birthday.
My mother's younger sister was born in the Sudbury area in 1922. After she married, she moved to her husband Will's home, Milwaukee.
She certainly does not look 95.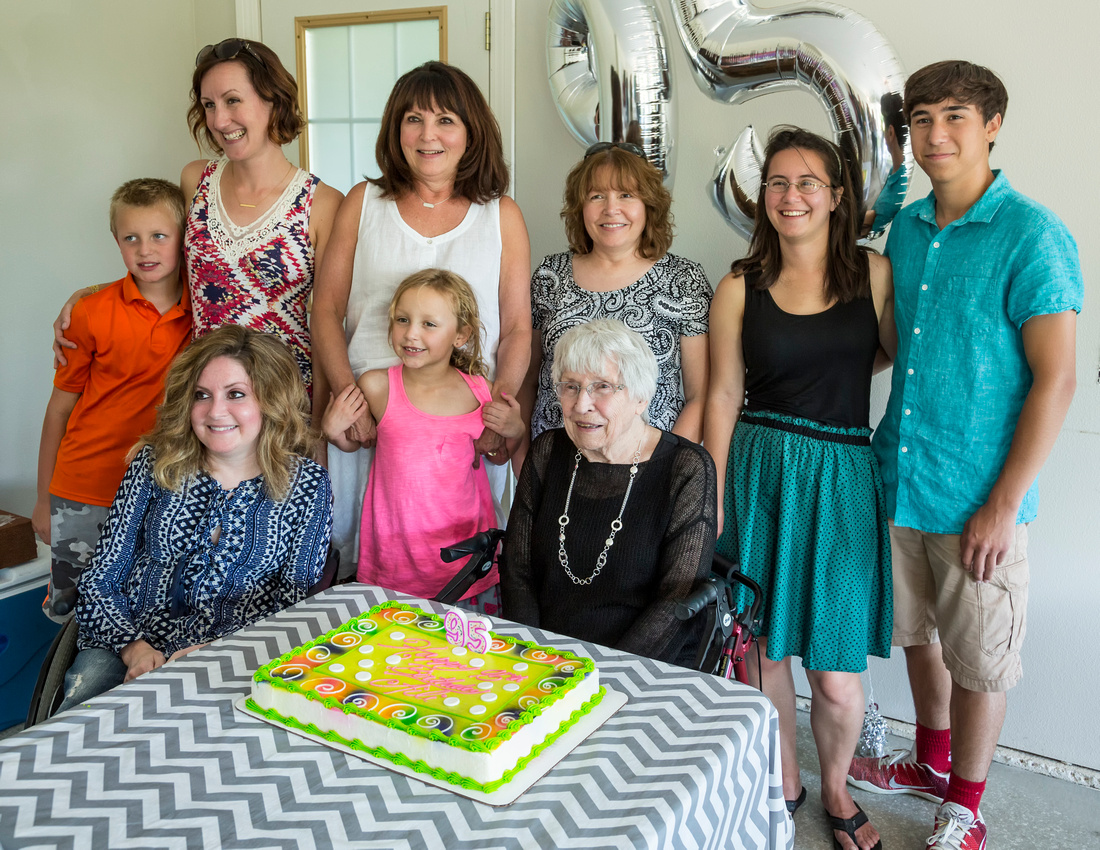 Aili with the members of her family, two daughters, children, grand children, and great grand children.
The celebrants, before cutting the cake.
It was difficult keeping the background numbers properly aligned as 95.
A great party! Thanks to everyone for helping Aili celebrate.