We've had some very cold days lately - too cold for enjoyable skiing.
So today we took the opportunity to do some exploring in the North Okanagan. We drove north along the Otter Lake Road where the valley is quite broad. This largely farming and ranching area is known as Spallumcheen.
I often find dilapidated buildings are interesting to photograph. Why is that? Perhaps it's the mystery about their history and why they have been neglected.
We have often spotted Trumpeter swans in this part of the valley, wherever they find open water.
Armstrong is a small town in a picturesque setting of the North Okanagan just north of Spallumcheen.
Here is your typical small town general store. Note the spellings on the "General Store" sign.
As we explored the town, we discovered unique and enticing shops. Among them was a nice sandwich shop which was really a bakery. We could not walk out of it without a couple bags (small ones) of goodies. From there we were directed up the street to The Wild Oak Cafe.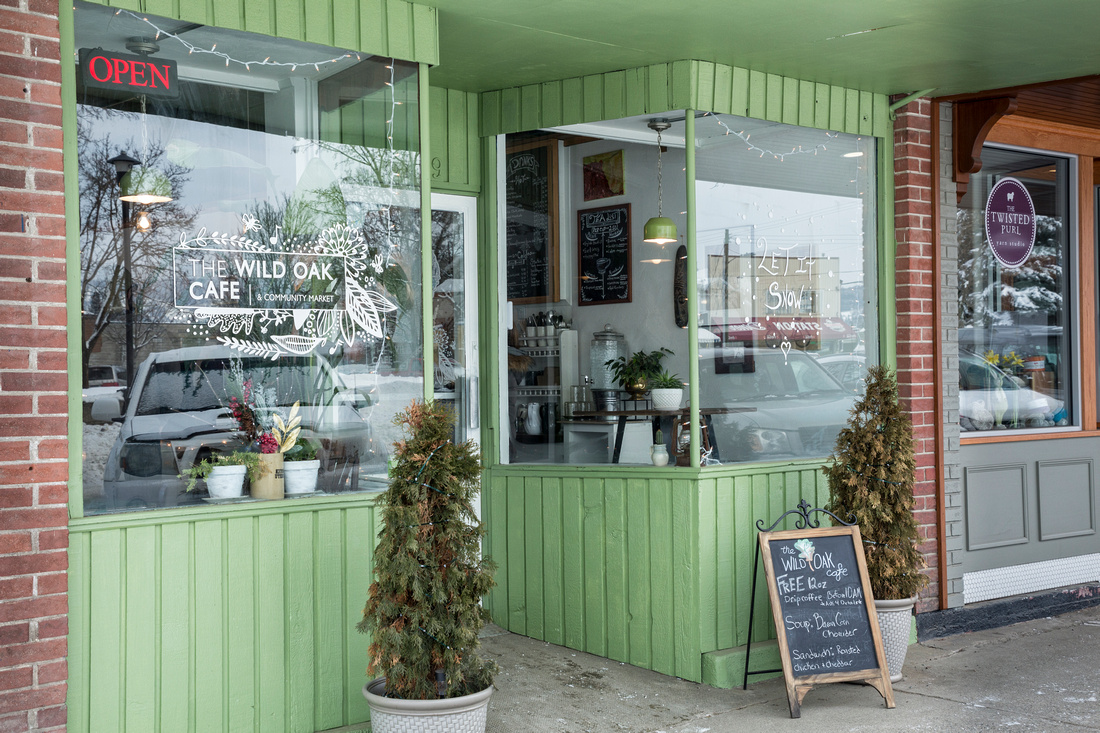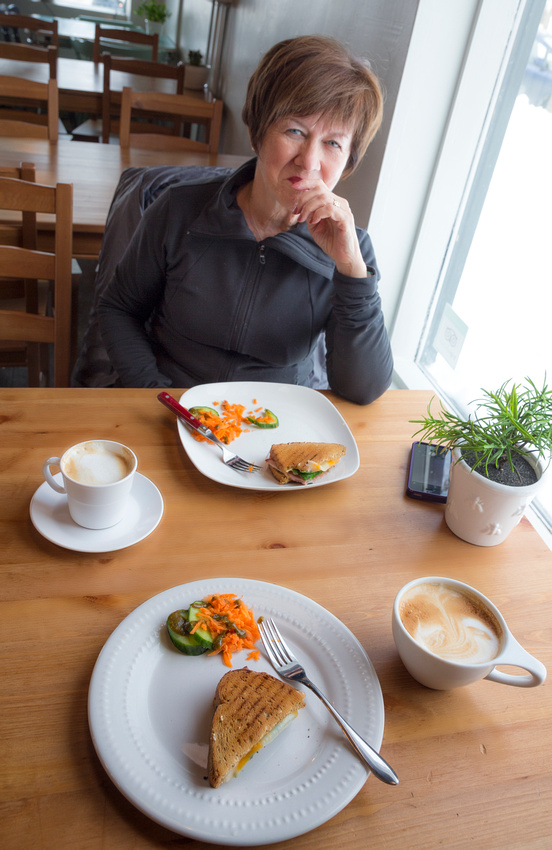 We could not resist splitting a freshly made sandwich and with our lattes. This place is now on our to-go-to list. We will definitely be returning to The Wild Oak Cafe. And is there a better way to top off the visit than with some fantastic chocolates, and not just ordinary chocolates, but Swiss chocolates?
Just west of Armstrong, along the road through another rural area, we saw these whimsical examples of folk art erected on poles.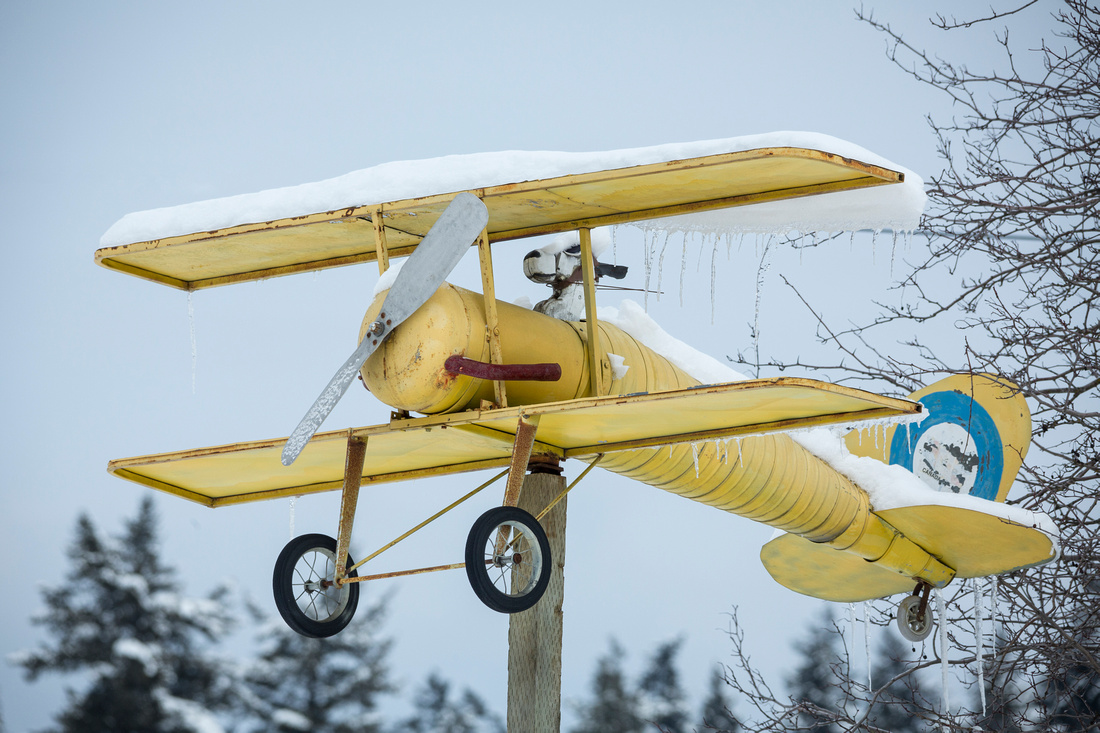 Along another country road just out of Armstrong, we found six Bald eagles resting in the trees. This is a photo of one of them.
Now back to skiing and wine!