We finished our skiing at the end of March. After house cleaning and packing the car, we began our drive home on April 3.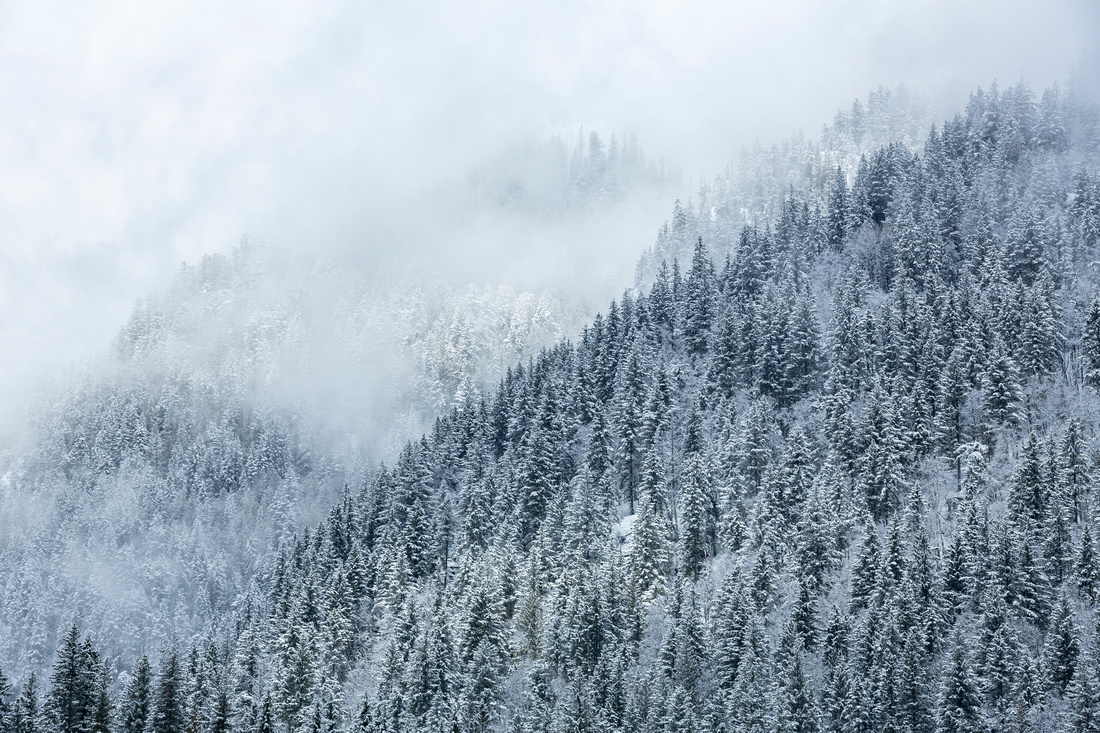 This scene is just west of Revelstoke. Snow and fog were higher in the mountains, but the roads were fine - bare but wet.
This is the Trans-Canada Highway in Albert Canyon, where we passed through two avalanche sheds.
We drove through parts of Mount Revelstoke and Glacier National Parks, and eventually into Yoho National Park.
This small conifer was poking out of the snow at Natural Bridge area in Yoho.
We spent the first three nights in Canmore, so that we could explore Banff National Park.
Vermilion Lake and Mount Rundle. Unfortunately all the lakes here were still frozen.
This lonely tree was along the route to Kootenay National Park, near Storm Mountain.
Nama Creek, Kootenay National Park, British Columbia.
Back in Banff, we did encounter some wildlife.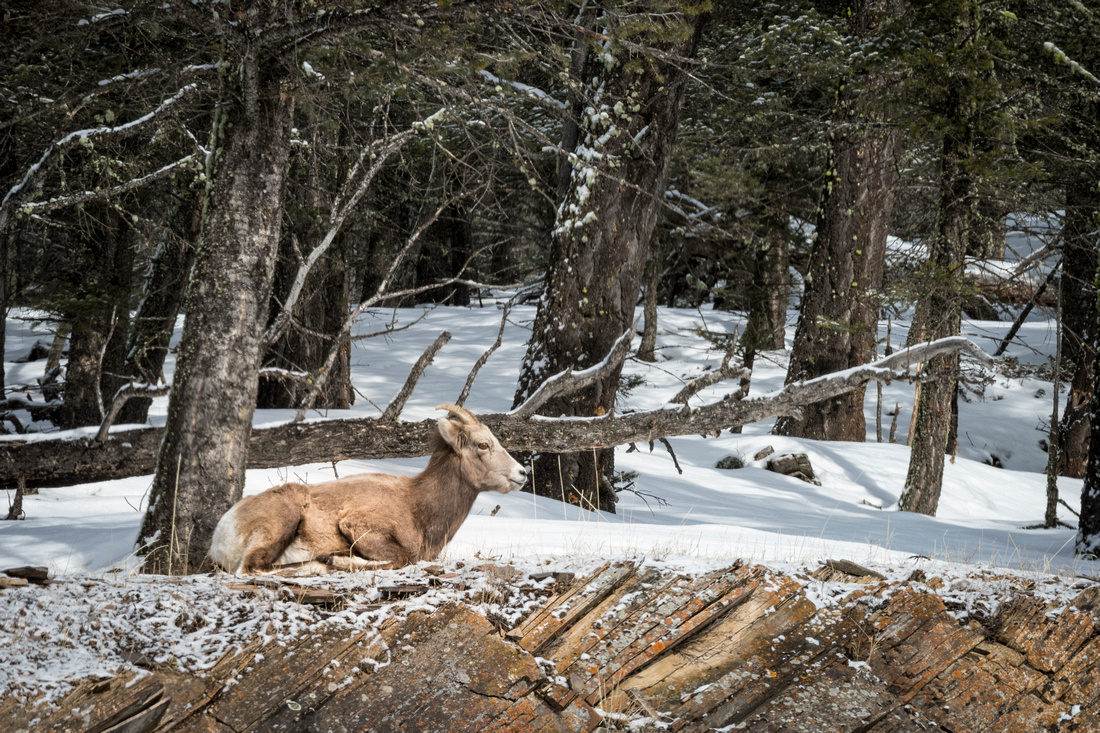 This Bighorn Sheep ewe was near Two Jack Lake.
We saw this Gray Wolf along the Bow Valley Parkway.
This huge Wapiti (or elk) was also along the Bow Valley Parkway. We originally spotted him briefly up on a ridge but got no photos. I was able to photograph him the next day after making several circuits of the road. I was surprised that he still had his antlers.
The next morning we began our trip across the prairies. It is always anticlimactic for me in this landscape after the magnificence of the mountains.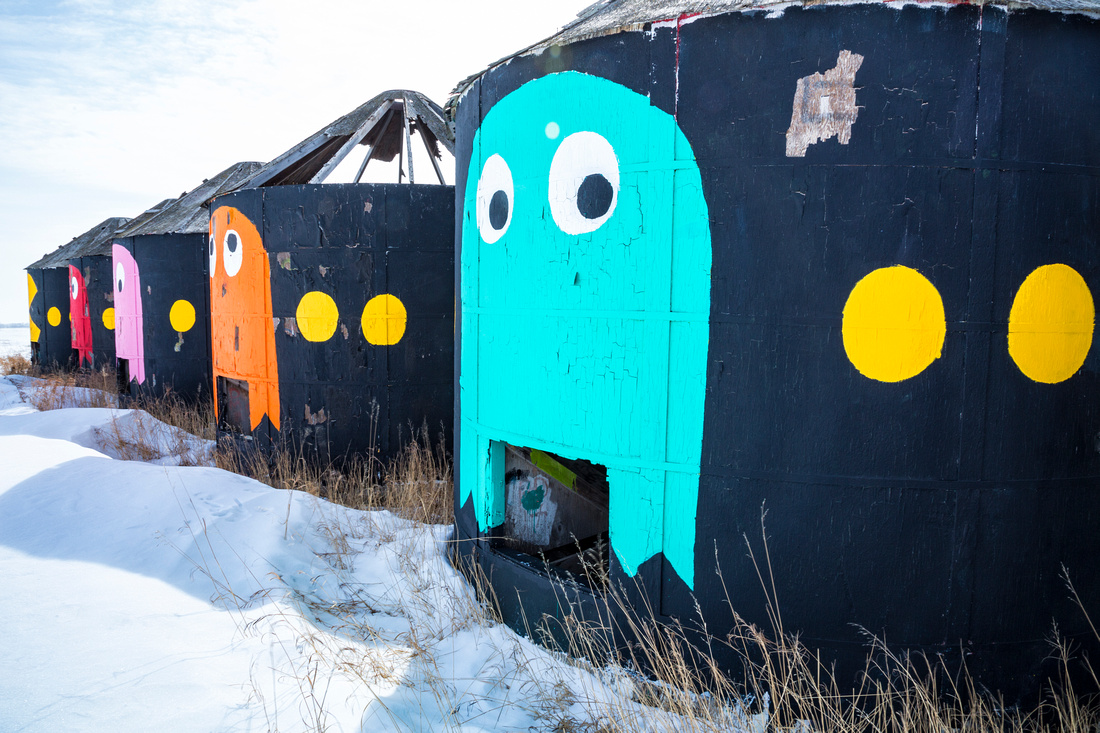 These deteriorating but brightly painted grain sheds were near Chestermere, Alberta. I found little else to photograph across the prairies.
In our last four return trips from the west I have had no luck finding piled-up ice along Lake Superior's east shore. These ice-covered rocks were along Pancake Bay - the best I could find.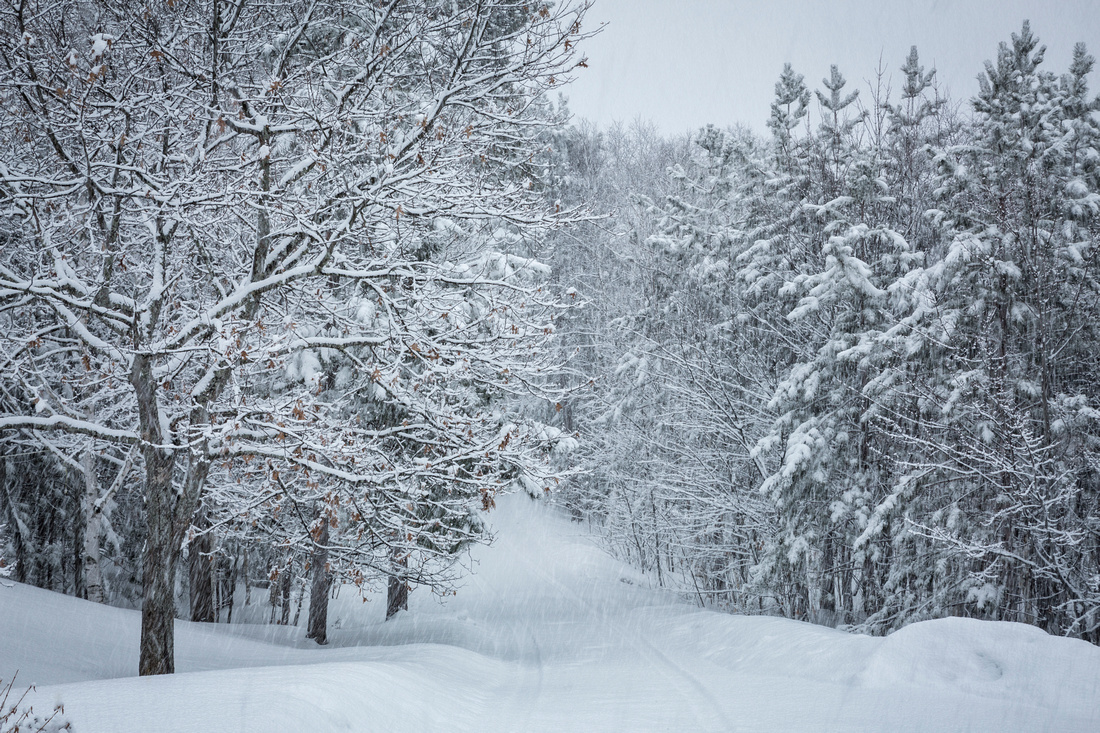 And this is what we came home to find, as I looked down my driveway. Where is spring?