This is a photo of the photoers as we are leaving my house this morning, with the SUV packed for the road.
Ward flew into Sudbury from Nova Scotia yesterday evening. At the airport we encountered our former colleague Bob Little.
We had a dinner last night of ginger-crusted pork tenderloin with maple mustard sauce and the requisite bottle of Cotes du Rhone wine, and chocolate mousse dessert. After some catching up on news and some story telling, we hit the sack so that we could get a decent start in the morning.
We did not get very far before the trigger fingers began itching. After all, that's what this trip is about. This is our first photo stop - near Webbwood. Old and derelict cars often make for interesting images.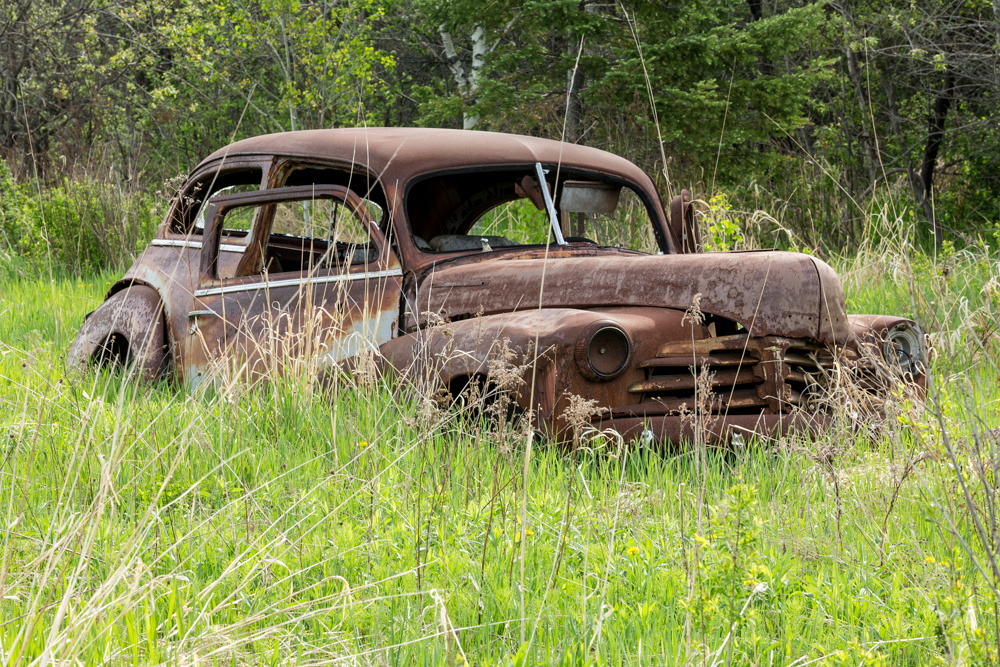 We did make a couple other photo stops, but the most important stop was for butter tarts in Blind River. And we waited long into our drive to sample these - until Munising, Michigan. We are driving Highway 28 westward toward Duluth, but have stopped for the night in Marquette, Michigan, just as it began to rain. This is quite a change from the 30 degrees near Newberry.
We plan to get an early start tomorrow, even though rain is in the forecast. Here's hoping for some interesting photography.