Spring is finally attempting to emerge. Most of the snow has melted and ice is beginning to break up on the lakes.
Here are a few images that I made this week close to home, showing the last vestiges of a late winter.
This and the next photo show the flooding in the wetland just down the road.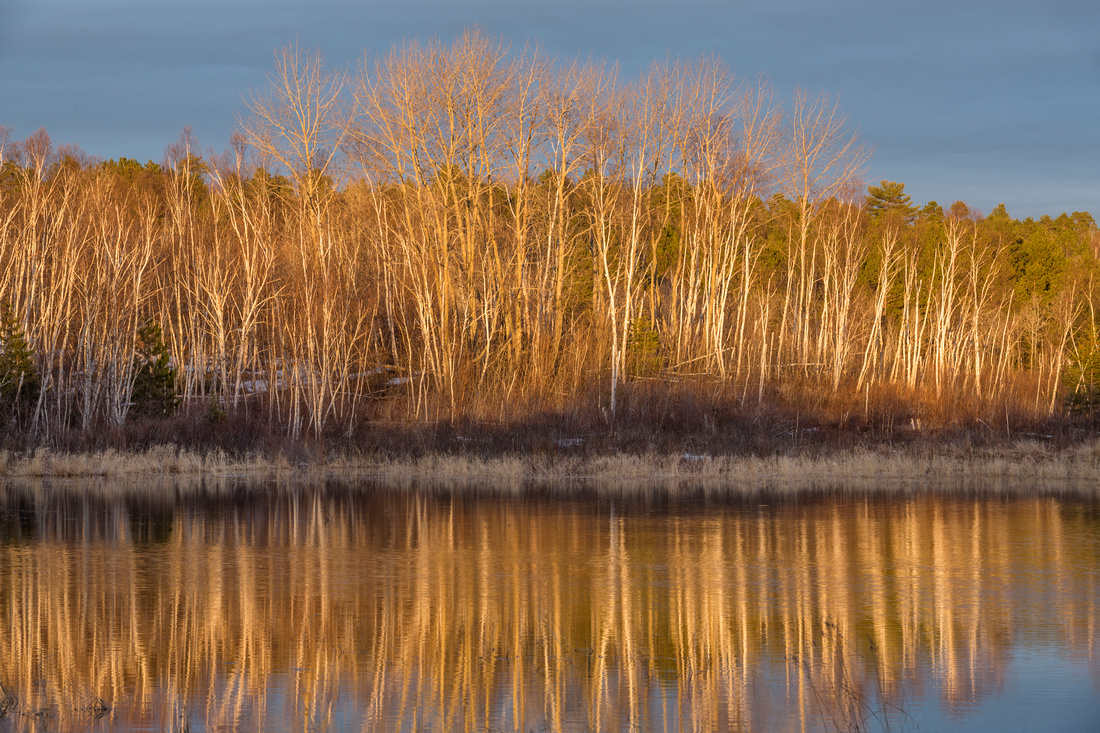 We did get a wet snowfall one day, as shown in this image of an oak leaf.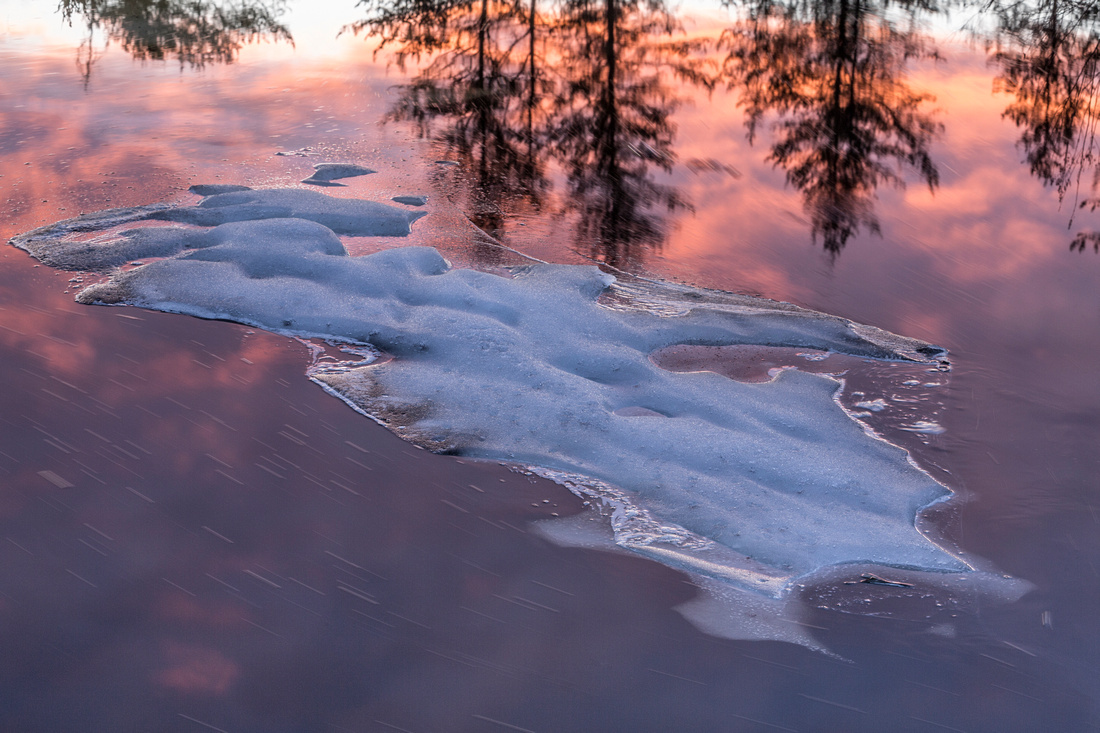 I made this image at sunset at one of my favourite locations, this same wetland nearby.
This photo shows some ice in a shaded spot by the creek along Chief Lake Road.
These photos all show sections of ice which are usually the last to melt. Once they are gone, summer is just around the corner (that's what my paternal grandfather, who lived here for 50 years, always predicted).