We drove south this morning through Minnesota. The day was bright and sunny, but we did stop for the occasional photo op. This image of wind turbines was near Marshall, Minnesota.
We next stopped in Luverne, Minnesota, at the Brandenburg Gallery. Jim Brandenburg, a long-time National Geographic photographer, was born in Luverne, though he now lives in northern Minnesota. After spending some time in the gallery, we connected with Interstate 90, and headed west into South Dakota. The temperature at one point reached 35C. Our destination was Wall, where we would get a room and then venture into Badlands National Park. Though it had been windy all afternoon, after our arrival at a motel, the winds became fierce, blowing sand around and making standing outside tricky. The temperature dropped rapidly to 20C. Even with the nastiness of the weather, we were not deterred, and headed into the park. Immediately after the park entrance, we saw Bighorn ewes with eight kids. It was entertaining watching them romp around playfully, but it was difficult trying to photograph them.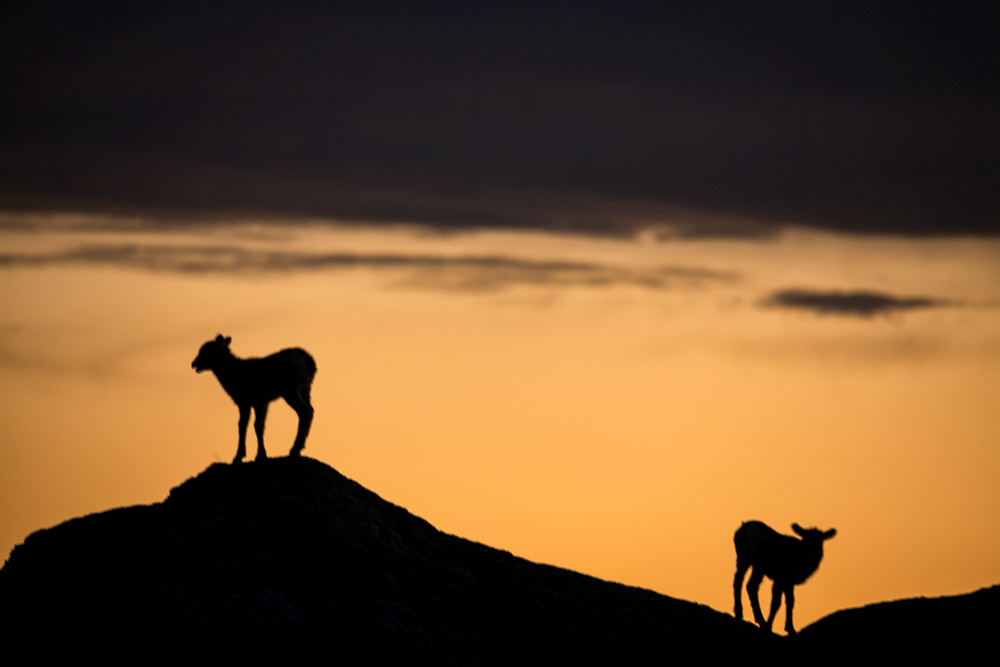 These images I made in Badlands National Park. We plan on returning tomorrow morning before resuming our trek west.