We were out very early this morning in Badlands National Park. Today was still windy, though the winds were not as fierce as those of last evening. But we had to hang on at times when wind gusts suddenly threatened to blow our tripods over. Hanging on to our hats was another issue.
As we approached the park, the sun disappeared behind heavy clouds, but lucky for us, the sun soon began to filter through.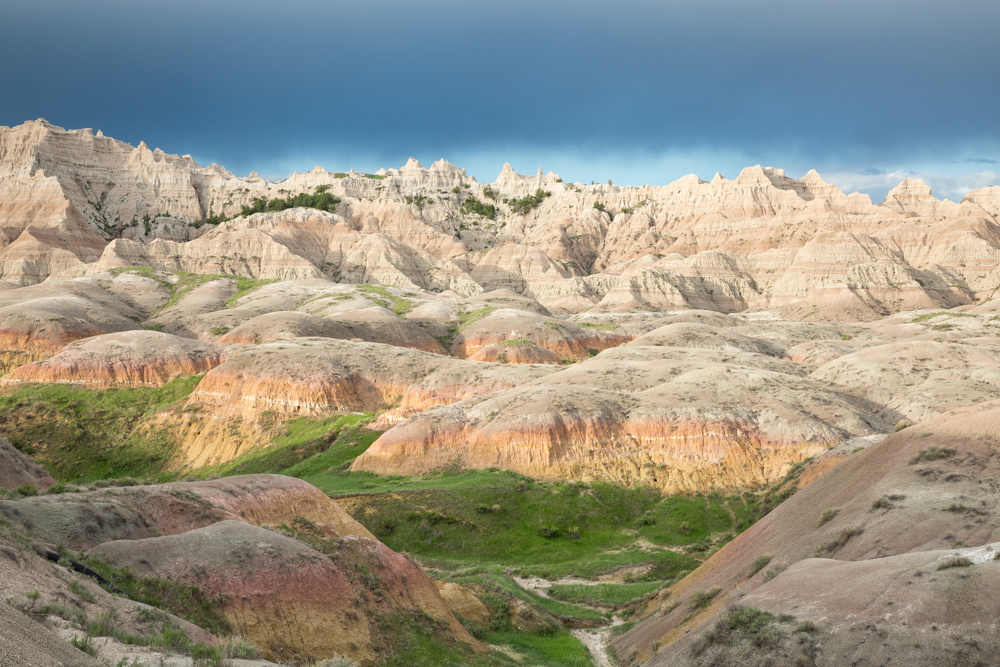 This image shows the first rays of the sun lighting the landscape.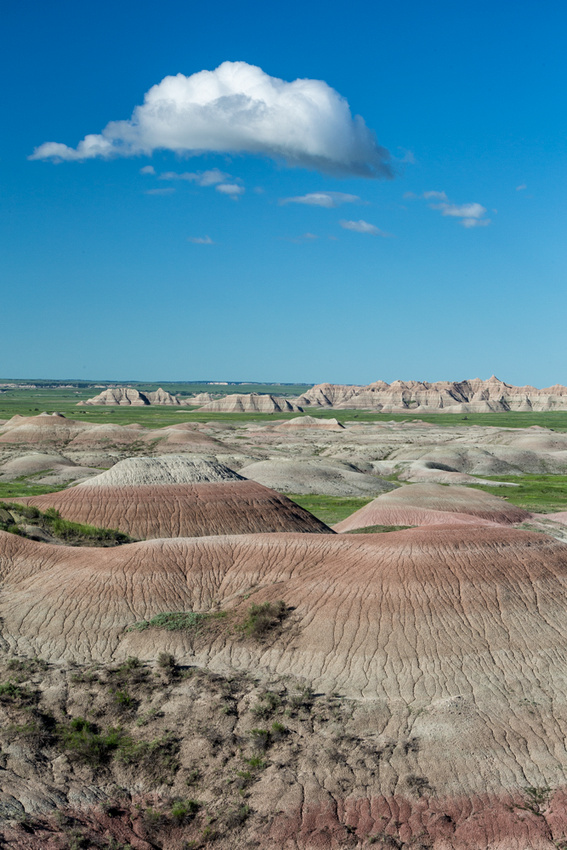 This photo is in full sunshine, with some nice clouds still in the sky. These clouds eventually dissipated, leaving us with harsh bright light. But by then we'd had a good three hours of photographing.
After this we came upon these two Bighorn rams.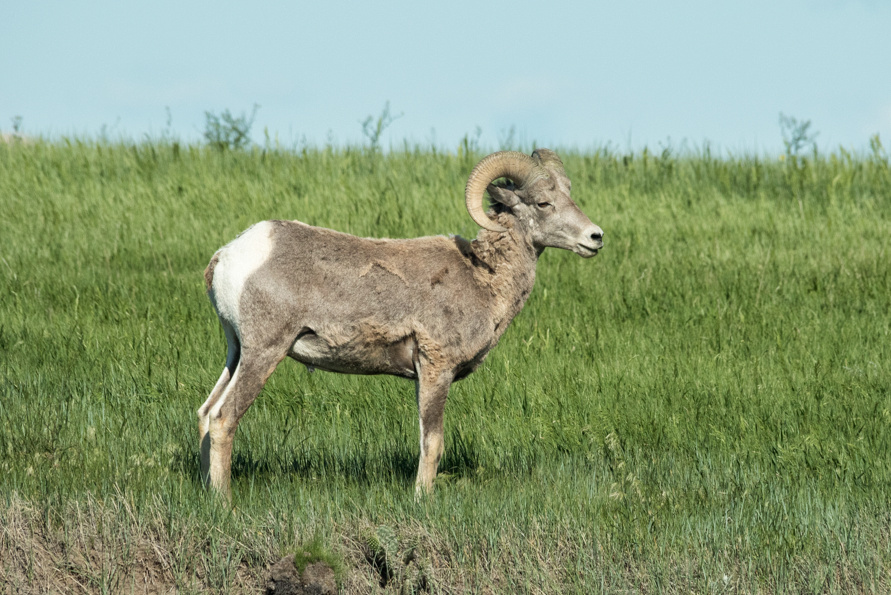 We then returned to Wall for breakfast, checked out of our room, and hit the road, I-90 to Rapid City (coffee and lunch at Panera, a stop Veda and I are familiar with). Then the drive took us north west through Wyoming, into Montana, and the night in Billings.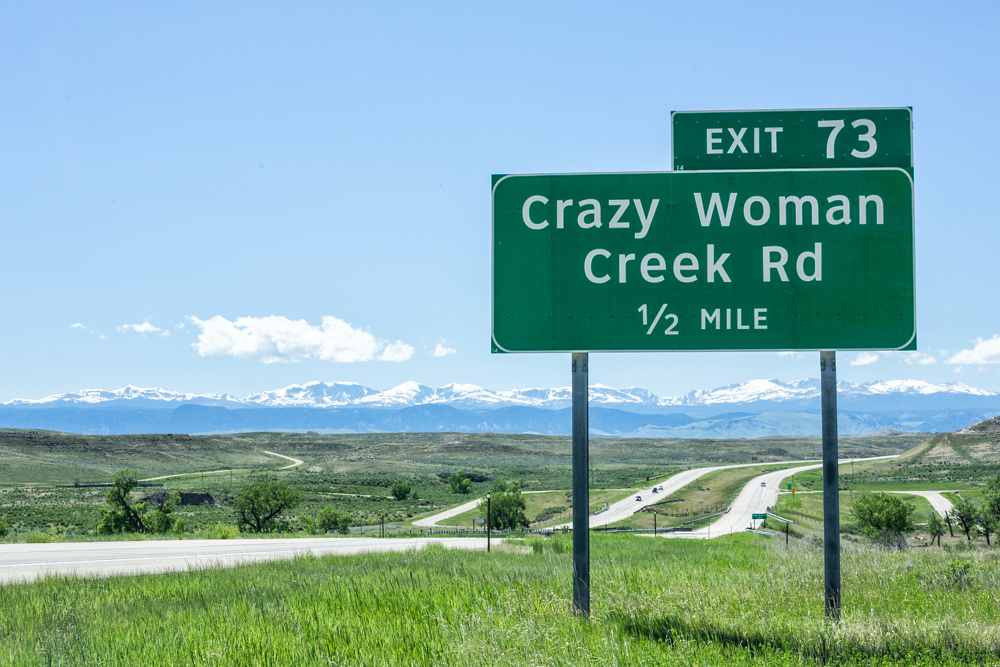 Somewhere in Wyoming, along I-90.
Tomorrow we plan to cross the Beartooth Pass into Yellowstone. That could be an interesting drive!