This post is covering our Sunday travel. I apologize for missing yesterday's posting. I won't bore you with my excuses, but I hope to get caught up tomorrow, after another long day of photographing in Yellowstone today.
On Sunday morning we left Billings and headed to Yellowstone via the north east entrance over the Beartooth Pass. This photo I made in Boyd, Montana, just before Red Lodge. We stopped to photograph an interesting exterior of a shop along the highway.
This is the owner, Ralph, with Oreo.
After breakfast in Red Lodge, we headed for the pass, which climbs to an altitude of almost 11000 feet at its summit. Here are just two of the photos I made on this drive. The first shows the road in Montana. The second one illustrates why this pass is not open in the winter. This photo of Ward on the road was made in the Wyoming side.
We entered Yellowstone just after the town of Cooke City, and drove through the Lamar Valley and eventually to Gardiner, Montana, where we had booked rooms for the next two nights. That evening we spent photographing at Mammoth Hot Springs.
This is one image that I made of selected details of Orange Spring Mound. There numerous others, so this is just one example.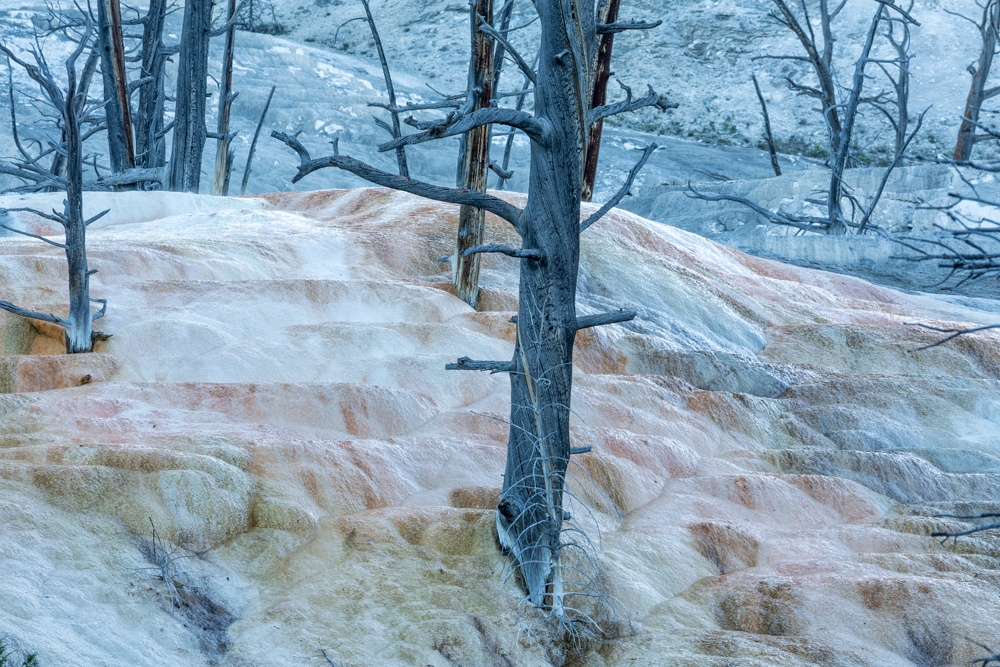 Our last stop was to photograph some of the terraces of the springs area.