We had thunder showers last night. When we awoke in the morning, there was a heavy cloud cover. Shortly after breakfast the rain began - too heavy for photography. Also the sky was featureless. So plan "B" into play - go get an oil change and shop for some food. Around 1:00 we decided to go for a drive - somewhere - even if there still were intermittent showers. It was also very cool - about 9C. But we did make the best of the conditions. After a rain, the colours are quite saturated. Most often we had to leave the bland sky out of the frame, except at times when it was gray. The lack of harsh shadows was good for closeup photography, especially of old vehicles, which are numerous here in the Palouse. As you will see, the sun finally broke through late in the day, giving the landscape textures.
Here is a selection of images that I created this afternoon.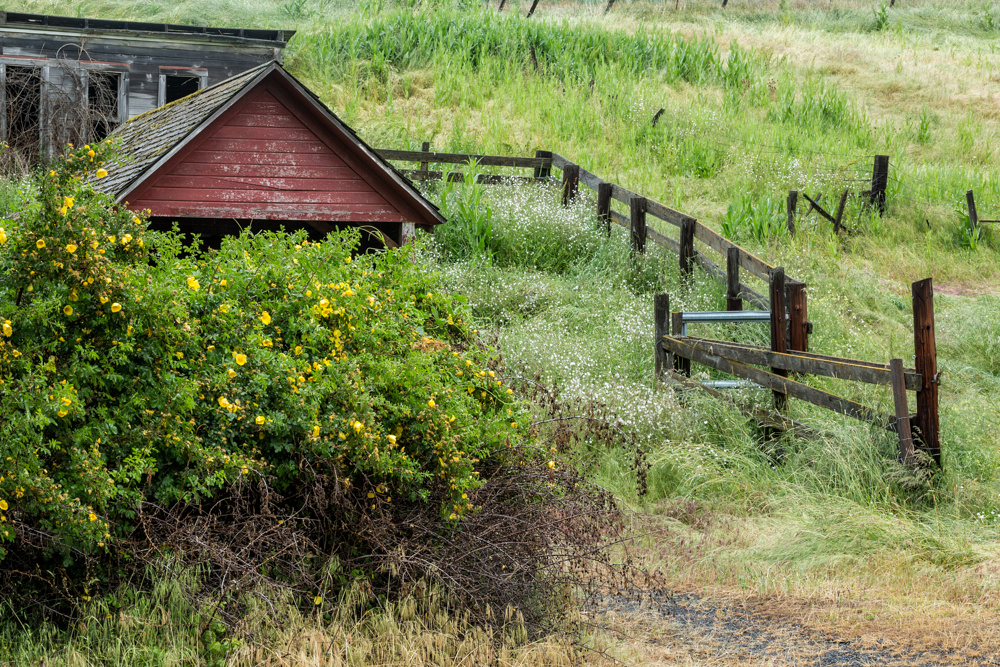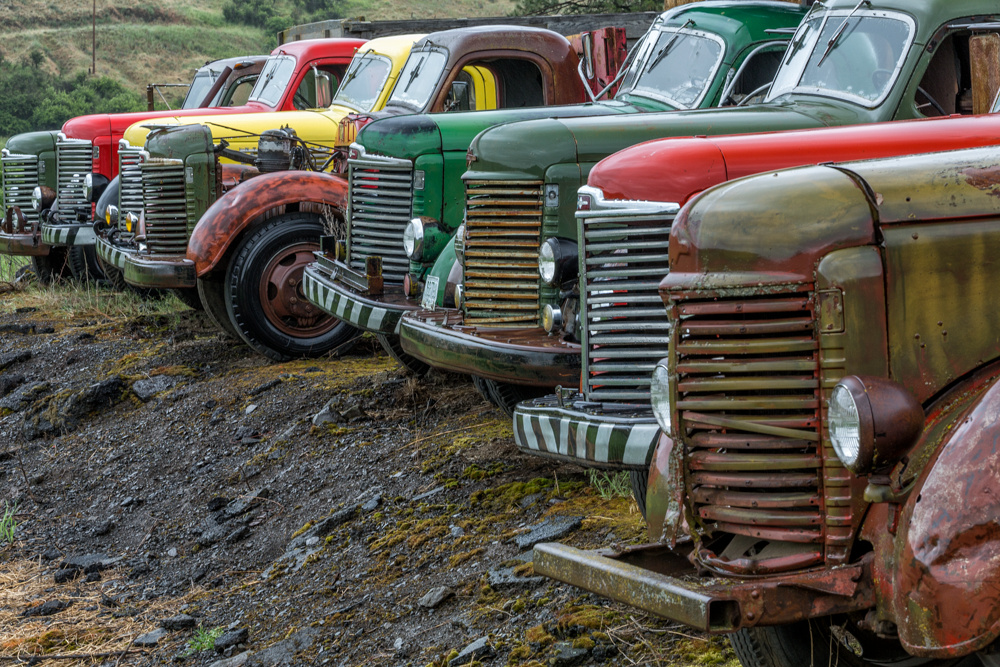 This last image of me photographing at evening is courtesy of Ward Isnor. But I do retain reproductive rights, so beware.