We left Sudbury on January 5, on our annual drive to Vernon, British Columbia. We arrived last Sunday, the 14th.
We stopped for the first night at Gallagher's in Blind River, only two hours from home. The next day we drove ten hours to Pewaukee, Wisconsin, where we visited Aunt Aili and the Yenches. Three days later, we were on the road again (with the refrains of Willie Nelson on the stereo). Westward on I-90 & 94, across southern Minnesota and into South Dakota.
On the second day, a winter storm forced us into an early stop in Rapid City. But we were off the next morning. The landscape then became more scenic than the flat prairies.
This National War Cemetery is located in Sturgis, South Dakota. Shortly thereafter, we crossed the state line into Wyoming.
This is Interstate 90 near Buffalo, Wyoming. Between here and Sheridan, we spotted many hawks and eagles, and a couple herds of Pronghorn Antelope (which are not true antelopes).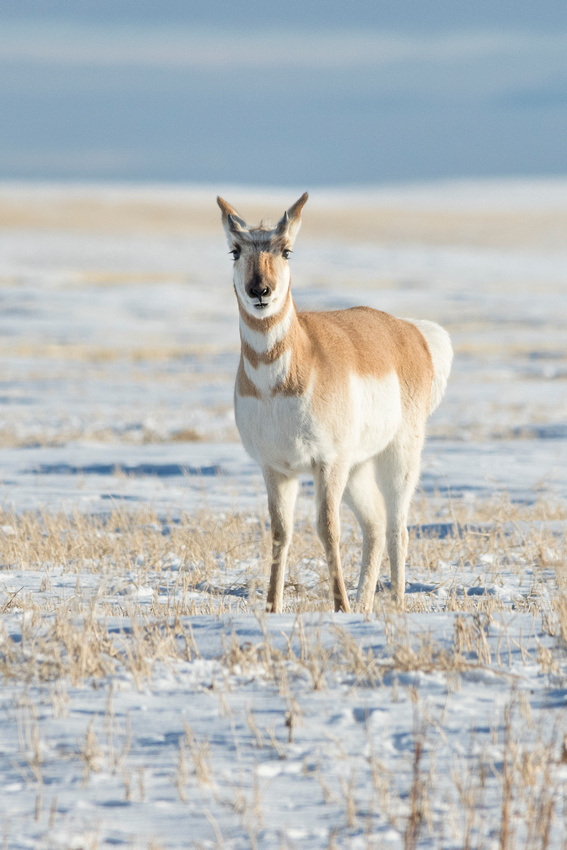 This group was not happy to have us stop nearby, so they showed us their less photogenic sides.
We stopped for the next night in Billings, Montana. That following morning, the roads were mostly snow packed, until Livingston. After a morning of -14C temperatures, on Bridger Pass it was up to +6, and of course bare roads. From Butte, we headed north on I-15 up to Great Falls for the night. Again the next morning the roads were icy, but improved as we got further north.
This is I-15 in the Marias Valley. The photo below shows the rolling hills on the north side of the river valley.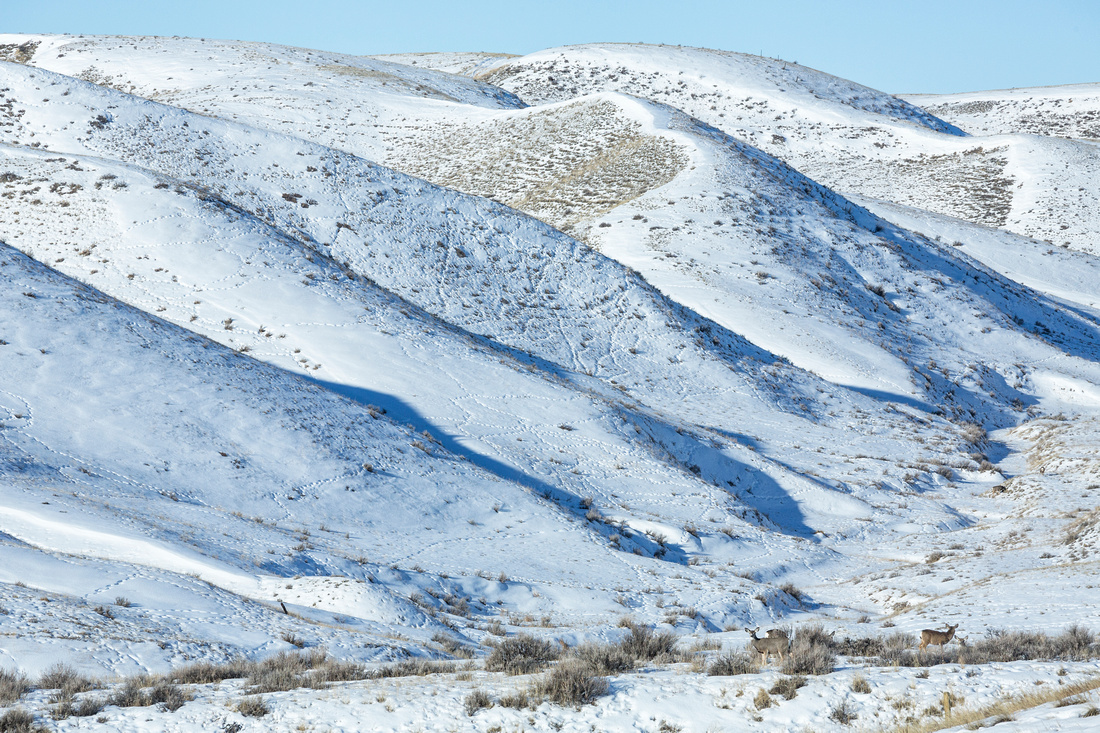 We crossed into Alberta at Coutts, and drove via Lethbridge and Calgary to Canmore for our last night on the road. The next morning we arose early to catch the sunrise, but heavy cloud in the east thwarted that idea. This is Mount Rundle from Two Jack Lake in Banff early in the cloudy morning.
Within the hour, the weather changed. Variable sun and cloud presented numerous photo opportunities, but few places to stop safely. We drove the Bow Valley Parkway toward Lake Louise. This image was made near the interchange toward Kootenay National Park.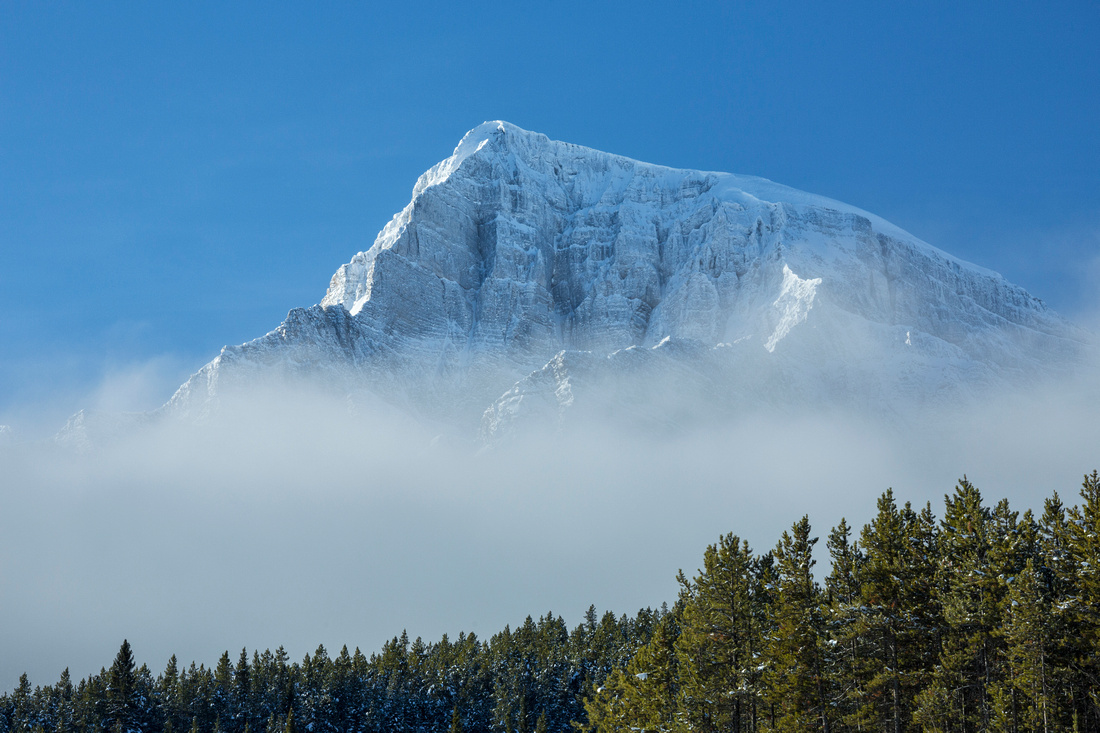 After our usual stop for coffee and goodies at Laggan's at Lake Louise Mall, I stopped when possible and made some images at the Alberta - British Columbia border, also where one leaves Banff National Park and enters Yoho National Park.
This photo shows an area of a mountain side where there was a prescribed burn in Yoho National Park.
The roads over Rogers Pass from Golden to Revelstoke were very wet, but happily snow-free. We arrived in Vernon late in the afternoon.
So far I've had three excellent days of skiing on Silver Star. That's why we're here.